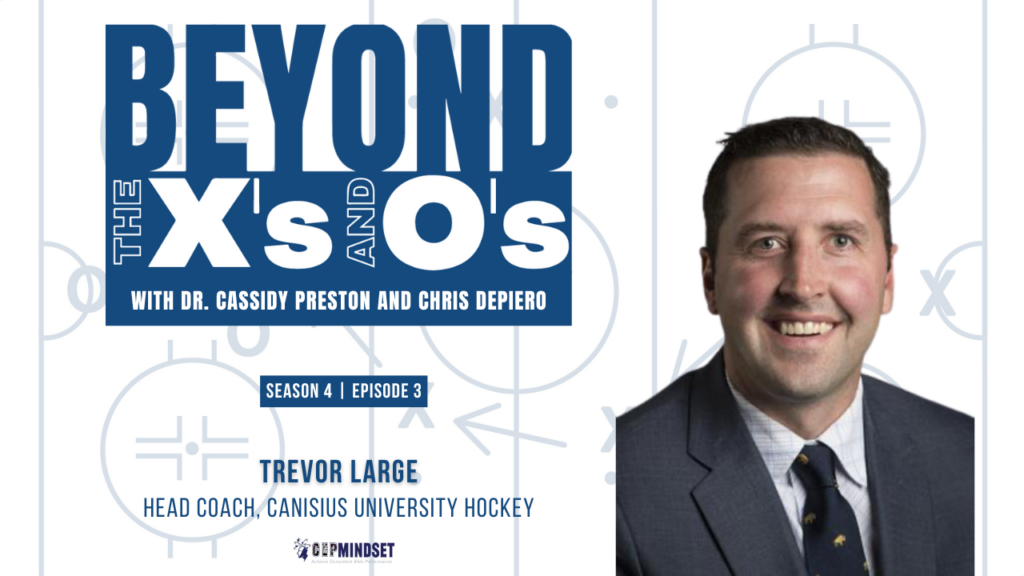 In this episode, we're joined by a returning guest, Trevor Large, the head coach of Canisius College's hockey team. Trevor shares how he led his team to their first-ever NCAA tournament this past season. Here's a glimpse of what's in store:
A Different Coaching Approach: Discover how Trevor has embraced a unique coaching philosophy focused on building culture, accountability, and trust.
Mindset First: Learn about Trevor's radical shift away from obsessing over results and how he immerses himself in the coaching process instead.
Strategic vs Emotional Leadership: Explore the importance of maintaining a strategic approach, even during emotional moments, and how it impacts coaching decisions.
Eliminating Rookie Hazing: Trevor discusses the need to eliminate rookie hazing in sports and build a more inclusive environment.
The Power of Team Trust: Insights into how trust is cultivated within a team and its impact on performance.
Tune in for an enlightening conversation that provides valuable takeaways for coaches, athletes, and anyone interested in sports leadership. Don't forget to like, subscribe, and reach out with any questions.
Enjoy this episode as we continue our journey beyond the X's and O's.
The Beyond the X's & O's Podcast is hosted by Dr. Cassidy Preston, a Mental Performance Coach & founder of CEP Mindset, & Chris De Piero, a High-Performance Coach that has spent the past 30+ years in the game of hockey within the NHL, Hockey Canada, OHL, and European pro hockey. Cassidy is one of Chris' former players where they won OPJHL Championship together in 2006. This podcast was born from their shared passion for helping coaches and leaders to go Beyond the X's & O's and develop the 'human' skills of leadership. Outside of the podcast they work together at CEP Mindset where they coach elite athletes, coaches, teams, and high-performing executives to achieve Consistent Elite Performance.