The 1-on-1 coaching sessions are in person, on zoom, or via phone and they are schedule based on your child's needs and availability. Your child will start with a free 30 minute 1-on-1 intro session, then your coach will recommend which option will be the best fit for your child. The first session in your program is generally 1 hour and the remaining sessions are 30 minutes.
**Time spent working with parents ranges from 25-75% of the program hours – depending on the maturity of the child**
1-on-1 Coaching Will Help Your Child:



Overcome Self-Doubt, Fear of Failure, & Overthinking

Stop Worrying About What Other People Think & Play with Confidence

Manage Their Thoughts, Emotions, & Nerves

Block Out Distractions & Focus on What They Can Control

Bounce Back from Mistakes & Be Relentless In Their Pursuit of Peak Performance
The CEP System



At CEP, our purpose is to help your child achieve Consistent Elite Performance.
In order to do that, they need to spend more time in the ZONE.
The problem is, like most athletes, they spend too much time in their own head.
This can be frustrating and discouraging for both you and your child because they put in all this work to develop their physical abilities, but their mindset is causing them to underperform.
We understand that helping your child strengthen their mindset can be difficult and confusing.
That is why the CEP System has 3 simple steps that have helped 10,000's of athletes get in the ZONE:

When you and your child join our programs, your child will stop spending so much time in their own head and start achieving Consistent Elite Performance.
The CEP Mental Skills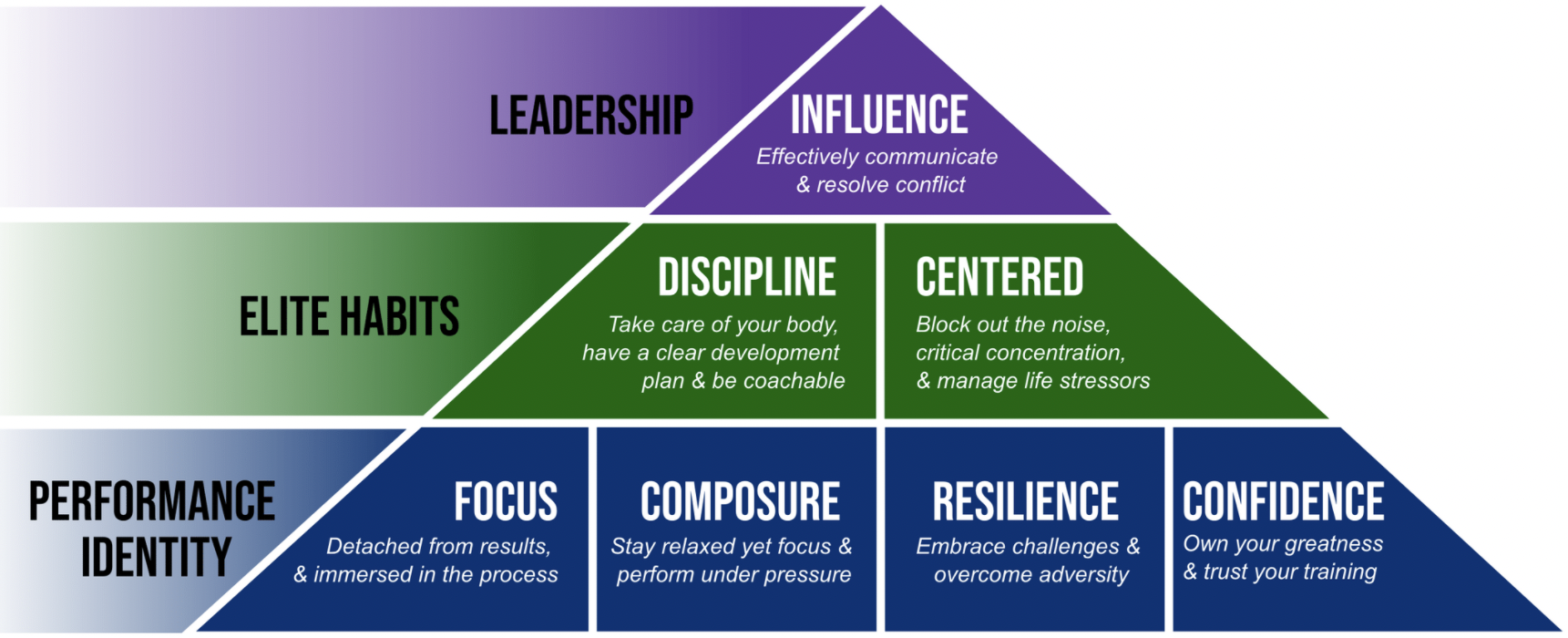 Since working on your child's mindset is not so tangible, the first step in the CEP System is to complete the Mindset Assessment. It breaks down your child's mindset into the 7 Mental Skills that they need to develop in order to play in the ZONE.
This breakdown not only helps us determine which mental skills to prioritize in your child's program, but also ensures we keep you and your child accountable to making progress.
Now that you can see what you and your child will be working on, let us show you HOW you will work on it – the CEP Mental Toolbox.

All of our athletes consistently implement these 4 Fundamentals to get in the Zone on game day. The Alter Ego is at the core, and the other 3 strategies create a continuous Prepare-Play-Reflect Process that maximizes your child's ability to show up as their best self.
Mental Preparation is used before games and practices, the Reset Routine is used during, and the Reflection Process is used after. When your child consistently implement these cyclical strategies, it results in an upward spiral in their mindset and performance.
There are also 7 Support Tools that help optimize the 4 Fundamentals. Integrating these tools into your child's Prepare-Play-Reflect Process will help them overcome their biggest mental blocks.
The key to optimizing your child's performance identity always comes back to consistently implementing and refining the 4 fundamentals.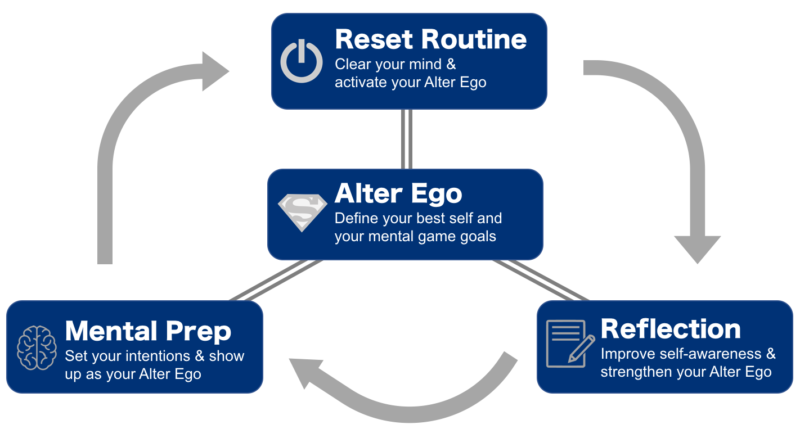 This set of tools is key to building the right habits before and after games, as well as away from the arena or field. These habits not only include what to do, but what not to do. For example, frequently checking stats is a common habit athletes need to remove or limit.
These 5 Tools help your child manage daily stresses, create effective feedback mechanisms, and build an optimal environment to maximize their mental and physical preparedness for game day.
To support these tools, you also have the option to integrate the most current technologies for elite athletes (e.g., Whoop, Muse, HeartMath).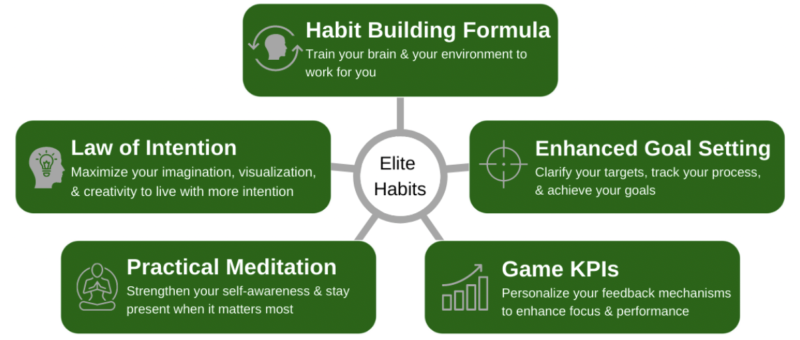 The final set of tools is the pinnacle of working on your child's mindset. It helps them be the best leader they can be and positively influence others. These 3 Tools work together to optimize the 'soft' skills of leadership.
Most athletes will not start their programs working with these tools, but as they master their performance identity and elite habits, they naturally become better leaders and are primed to tap into these tools.

1-
on-1 Coaching Programs
Youth Athlete Options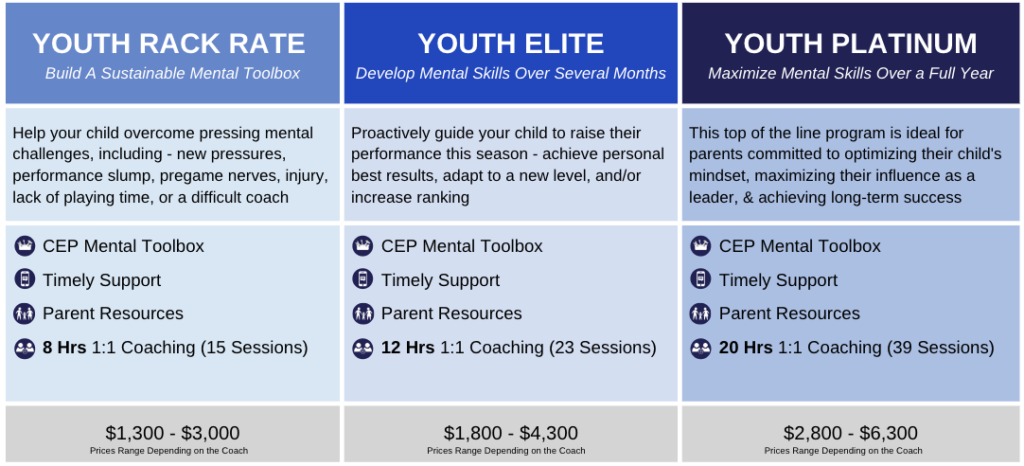 Try It Out – Risk Free
Start with a free 30 min intro session for your child. Once you choose a program, then we promise that within the first 30-Days you and your child will be satisfied with the program and see results or we will give you a 100% refund. You choose a program that you plan for your child to complete – you are not locked in and can stop at anytime.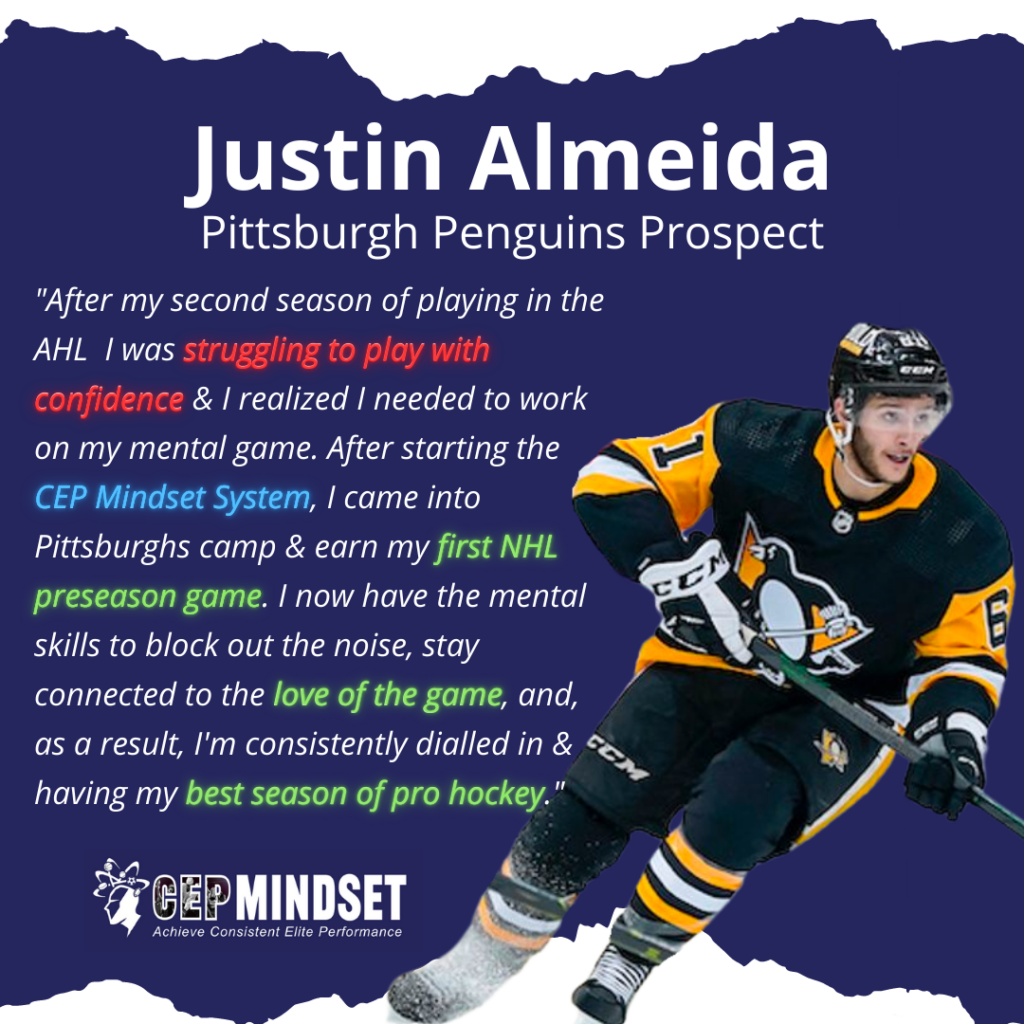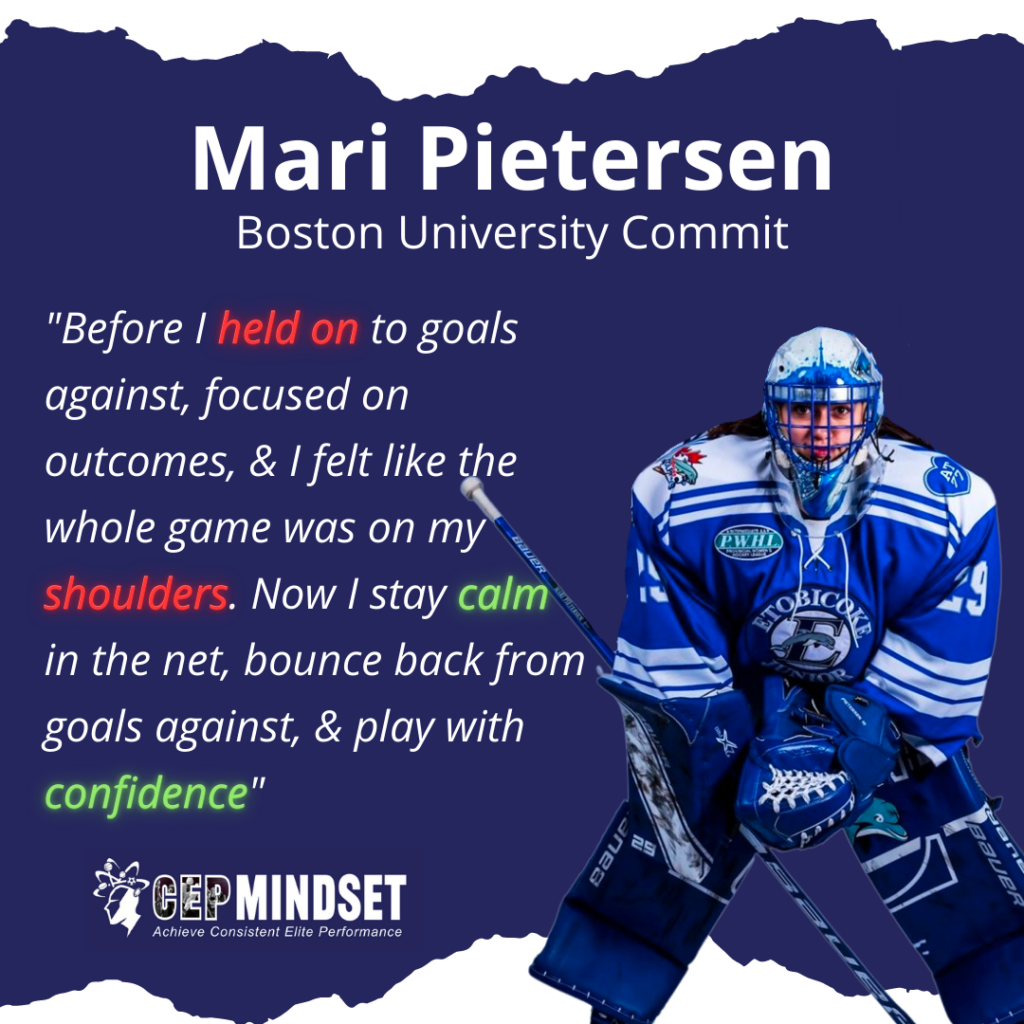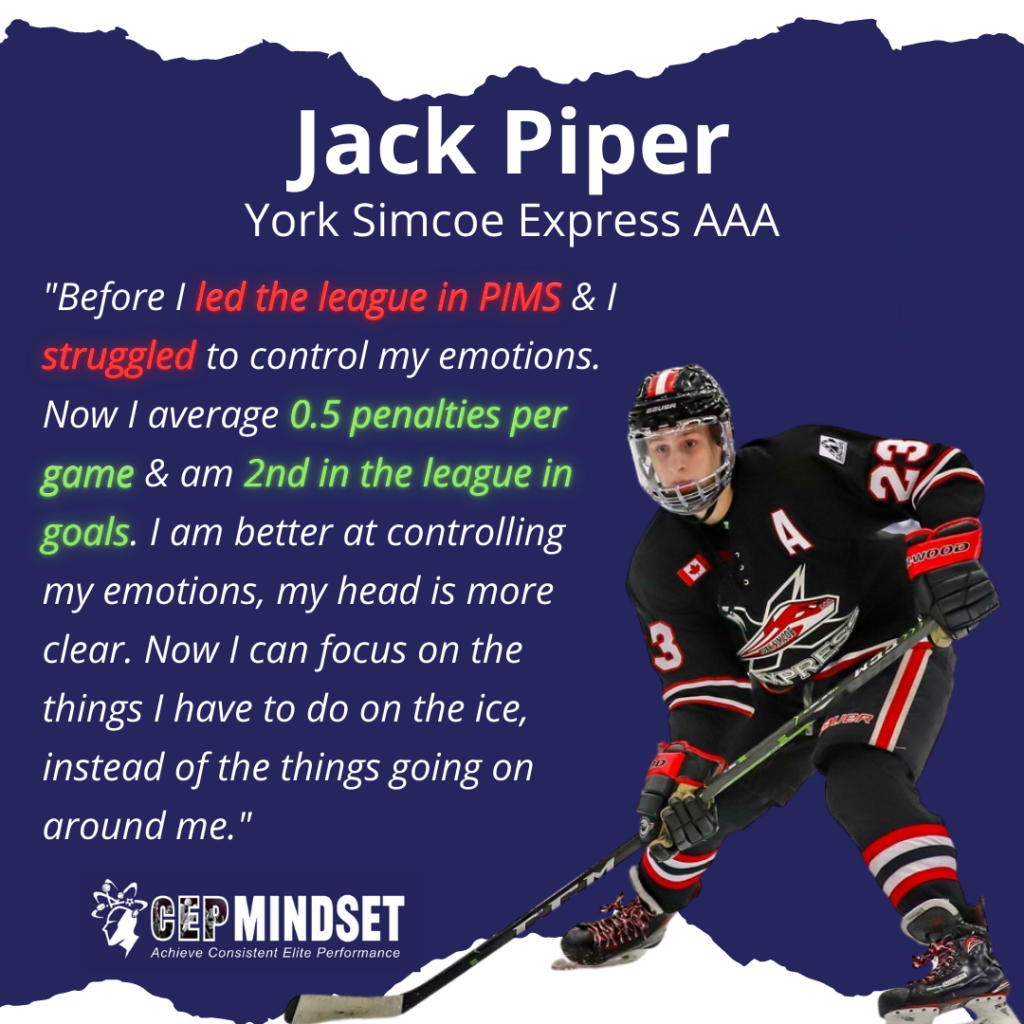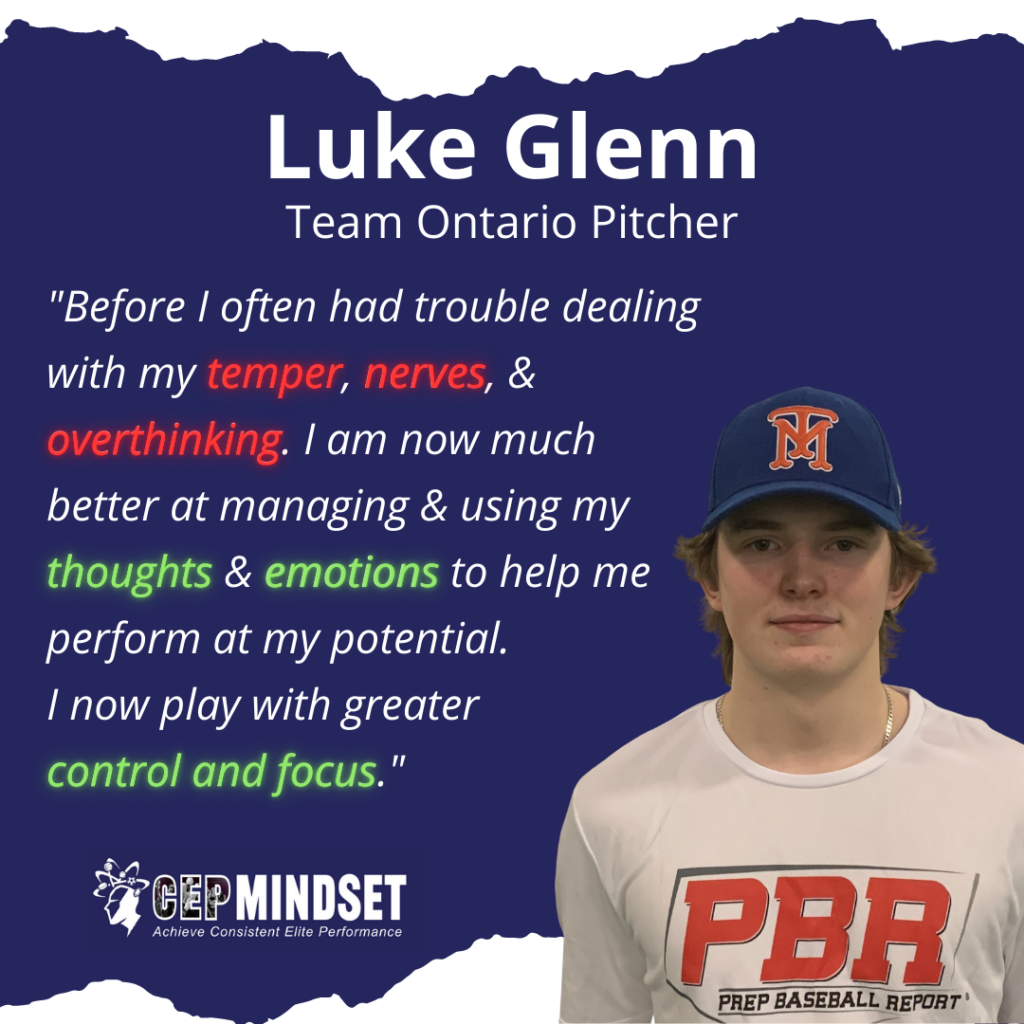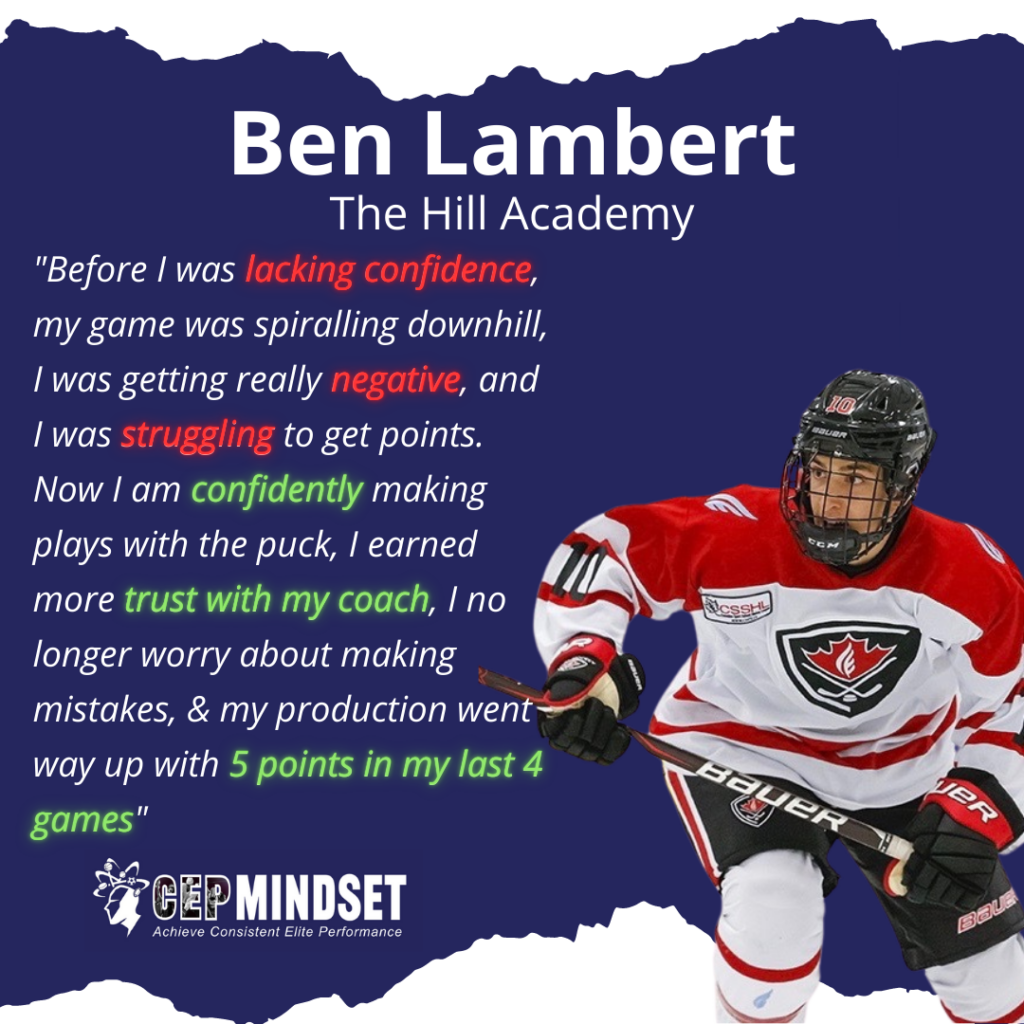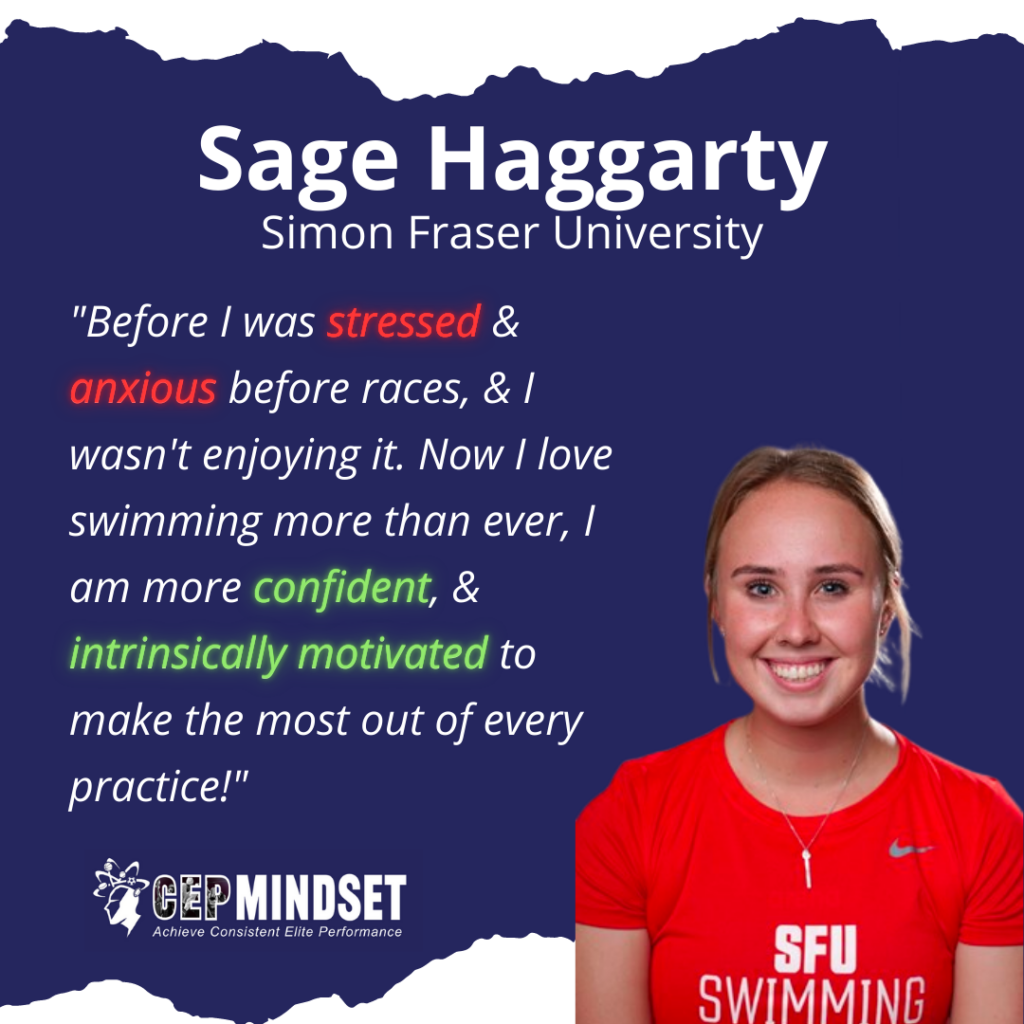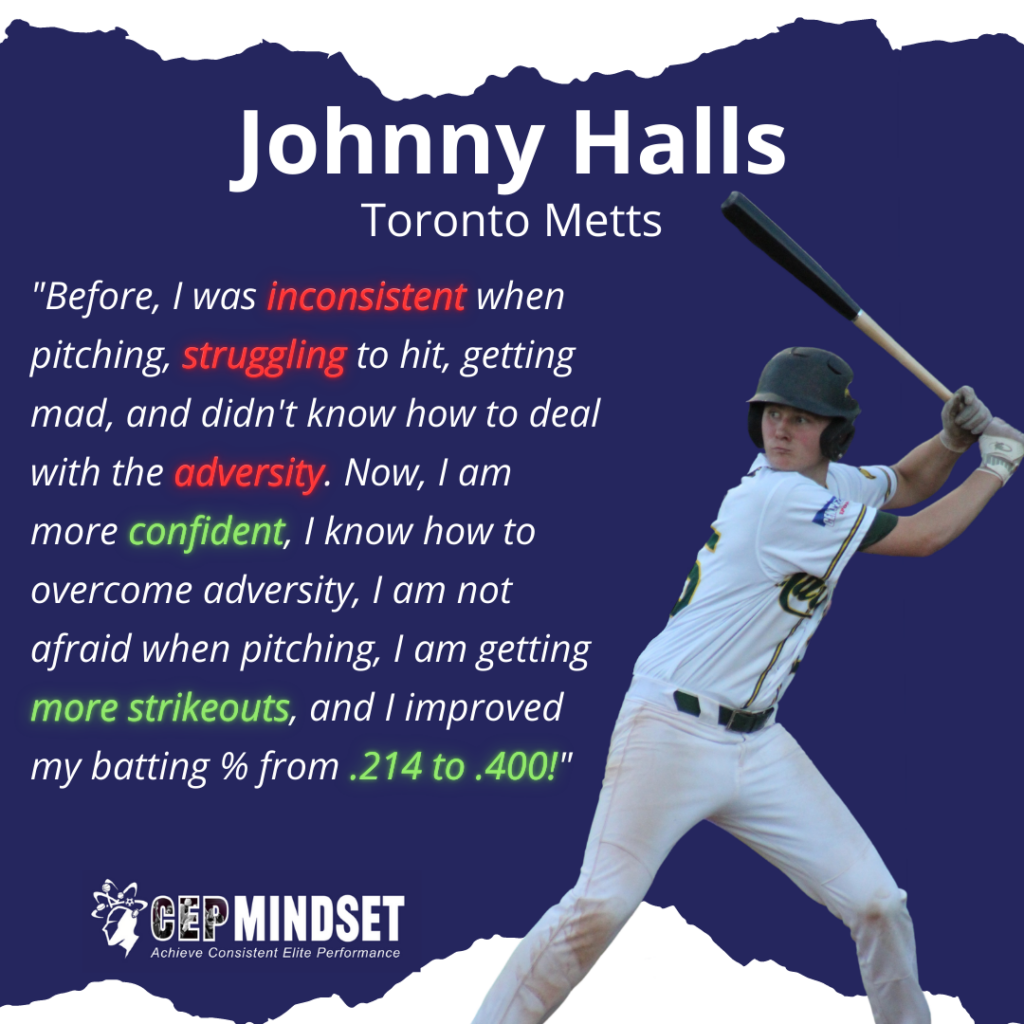 WHAT PEOPLE ARE SAYING ON GOOGLE

FAQ
The rule of thumb is that our programs are NOT covered under most benefits because Dr. Cassidy Preston & the CEP team of coaches are not clinical psychologists and are not licensed to diagnose or treat mental illness. They are coaches and consultants who help athletes strengthen their mindset, get in the ZONE, and achieve Consistent Elite Performance.