The Performing Arts are dynamic and require not only excellent physical abilities, but also a resilient mindset.
Dancers need to have the ability to execute challenging choreography & tricks. Musicians and Singers need to have the ability to keep rhythm & hit the right notes. These and many other skills need to be emotionally expressed while making it seem effortless.
Whether on a team, in a band or performing solo, an artist needs to believe in their capabilities and perform with full emotion. If an artist holds back, they can fall off their leg, have a voice crack or hit the wrong notes.
The pressures of being an artist is often amplified in competitions, auditions or showcases.
We work with Artists to improve their mental game so they can block out all of the external noise & focus on the task at hand – performing. Here are the most common situations we help artists with:
The Problem


The desire to nail the dance, trick or song/harmony on the first try and when you don't, you give up thinking "I just can't do it". That doubt and lack of confidence can hold the artist back from giving the new skill their best and can sometimes lead to injury. This problem can also show up when relearning a skill or having the "I used to be able to do this, so I should be able to do it NOW" mentality.
How We Help
We help the artist "let go & feel it" by focusing on the process & practice, instead of trying to force it or comparing to past versions of themselves. We help them realize and believe in their capabilities so the choreography, trick or harmony becomes second nature once they relax & trust themselves.
The Problem
Adding pressure to yourself or team to win/place/be hired which stems from the fear of failure and the NEED to win or be the best. This sits heavy on the artists' shoulders during performance and hinders them from performing to their full potential.

How We Help
We reconnect the artist to the love of dance or music so they can go onto the stage & have fun. Being in this mindset & focusing on the love of performing is visible to the audience/judges and can translate to higher scores, special awards or being cast in a role/gig.
The Problem
In an environment & profession where judgment is constantly laid on appearance, as well as in a world where social media promotes certain expectations of us, an artist's confidence or view of themselves can be negatively affected. This can lead to negative self talk, being overly critical of yourself, and overworking oneself to obtain an unrealistic standard.

How We Help
We help the artist take note of their mindset & take action in positive/useful self talk, owning wins and being proud of accomplishments. We help build elite habits in healthy eating, getting adequate sleep, training optimally, and focusing on what the artist can achieve in the short and long term.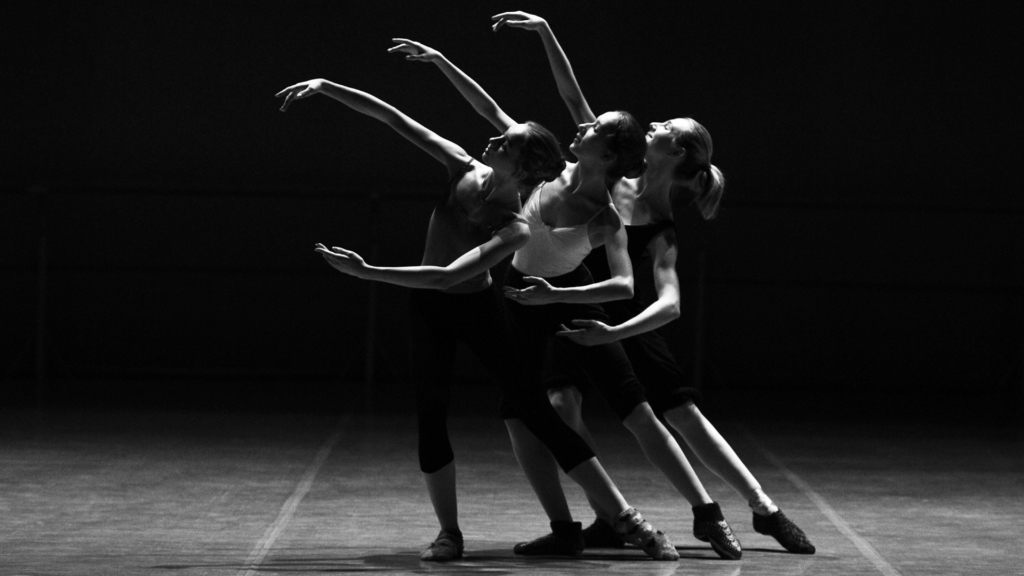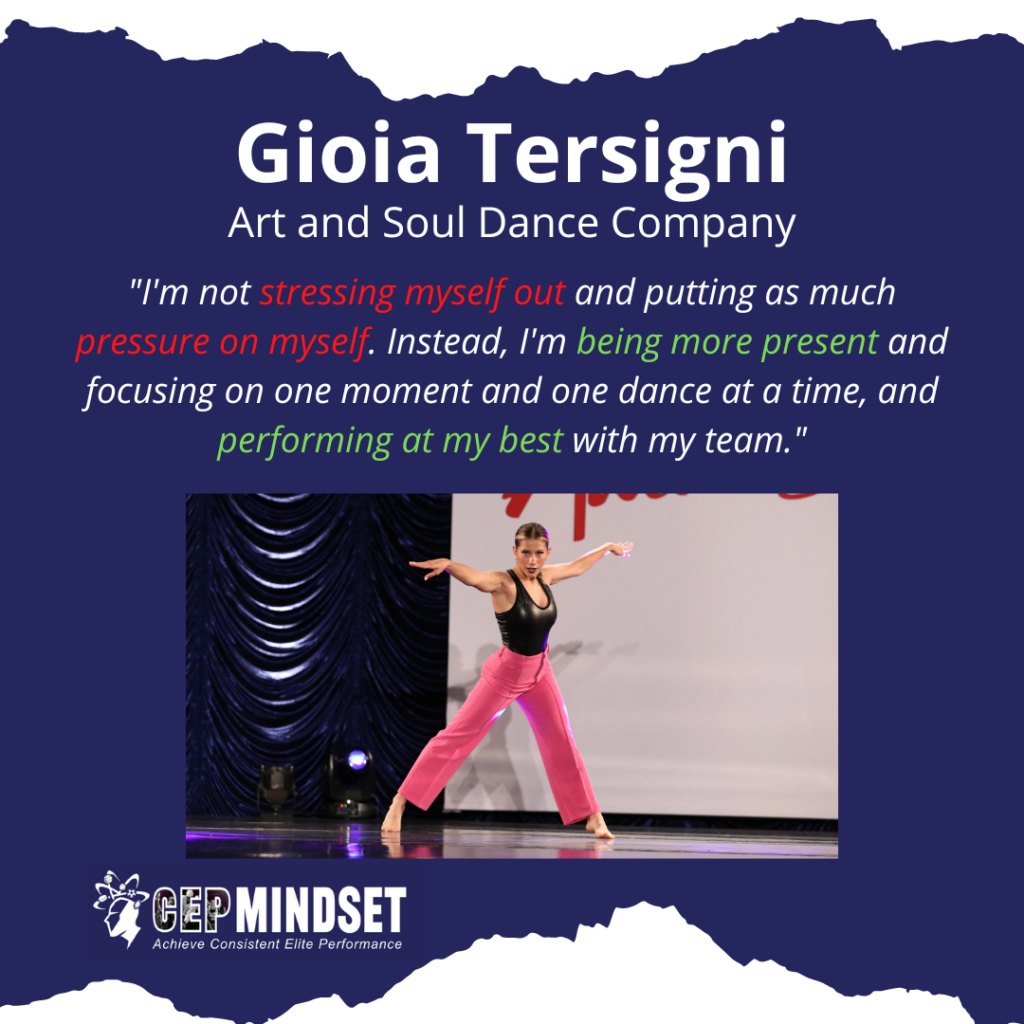 The CEP System for The Performing Arts



At CEP, our purpose is to help you achieve Consistent Elite Performance.
In order to do that, you need to spend more time in the ZONE.
The problem is, like most artists, you spend too much time in your own head.
This can be frustrating and discouraging because you have put in all this work to develop your physical abilities, but your mindset is causing you to underperform.
We understand that working on your mindset can be difficult and confusing.
That is why the CEP System has 3 simple steps that have helped 10,000's of athletes get in the ZONE:

When you join our programs, you will stop spending so much time in your own head and start achieving Consistent Elite Performance.
The CEP Mental Skills for The Performing Arts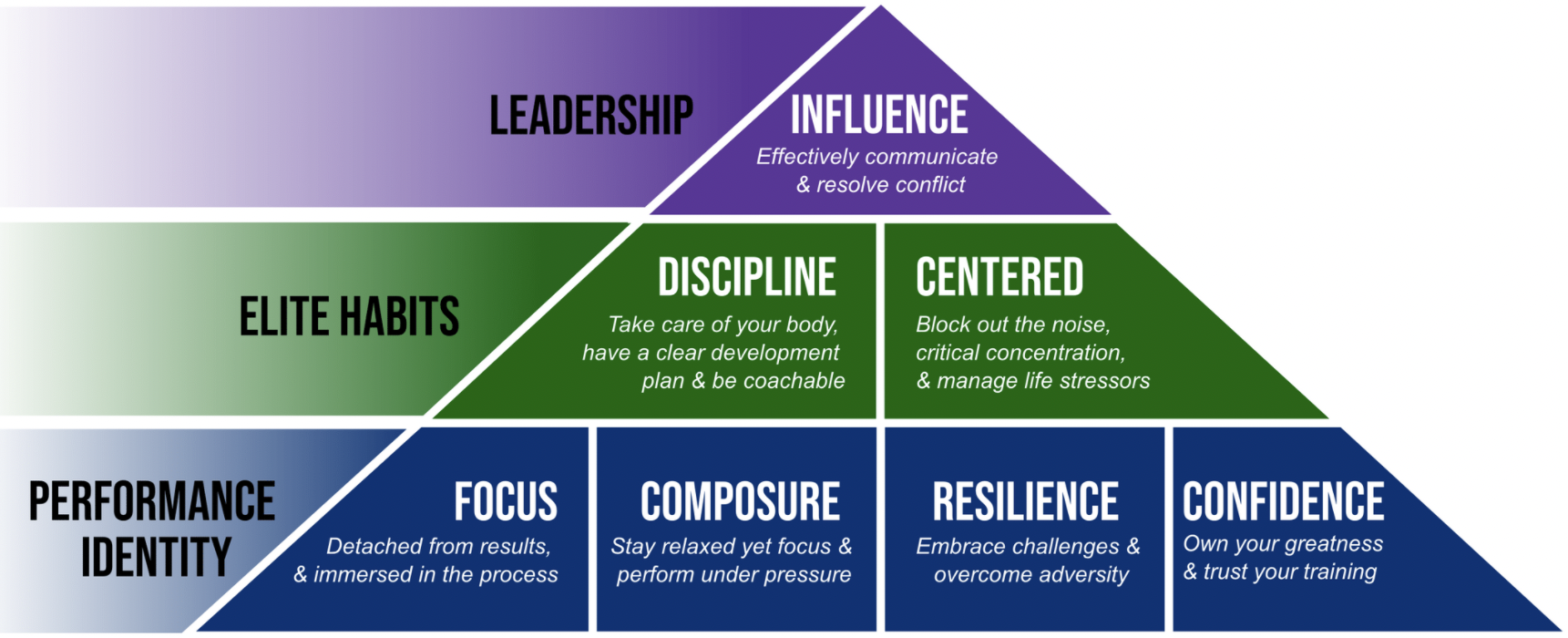 Since working on your mindset is not so tangible, the first step in the CEP System is to complete your Mindset Assessment. It breaks down your mindset into the 7 Mental Skills that you need to develop in order to perform in the ZONE.
This breakdown not only helps us determine which mental skills to prioritize in your program, but also ensures we keep you accountable to making progress.
Now that you can see what you will be working on, let us show you HOW you will work on it – the CEP Mental Toolbox.
The CEP Mental Toolbox for The Performing Arts

All of our artists consistently implement these 4 Fundamentals to get in the Zone on game day. The Alter Ego is at the core, and the other 3 strategies create a continuous Prepare-Play-Reflect Process that maximizes your ability to show up as your best self.
Mental Preparation is used before training, competitions, and performances , the Reset Routine is used during, and the Reflection Process is used after. When you consistently implement these cyclical strategies, it results in an upward spiral in your mindset and performance.
There are also 7 Support Tools that help optimize the 4 Fundamentals. Integrating these tools into your Prepare-Play-Reflect Process will help you overcome your biggest mental blocks.
The key to optimizing your performance identity always comes back to consistently implementing and refining the 4 fundamentals.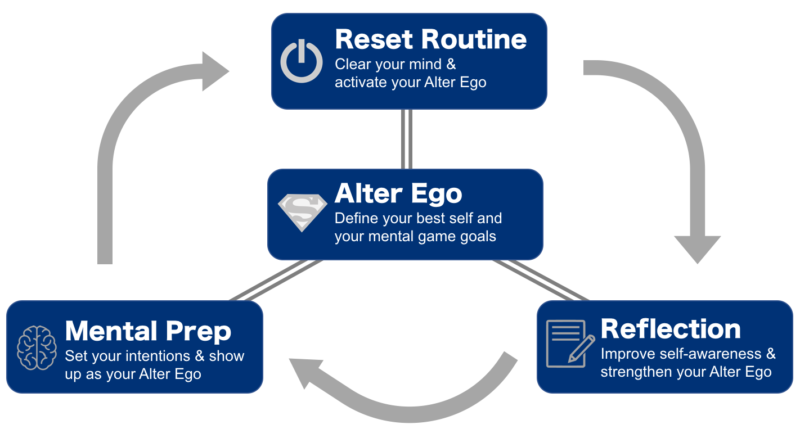 This set of tools is key to building the right habits before and after games, as well as away from the arena or field. These habits not only include what to do, but what not to do. For example, over use of social media and unhealthy comparisons is a common habit artists need to remove or limit.
These 5 Tools help you manage daily stresses, create effective feedback mechanisms, and build an optimal environment to maximize your mental and physical preparedness for competitions and performances.
To support these tools, you also have the option to integrate the most current technologies for elite performers (e.g., Whoop, Muse, HeartMath).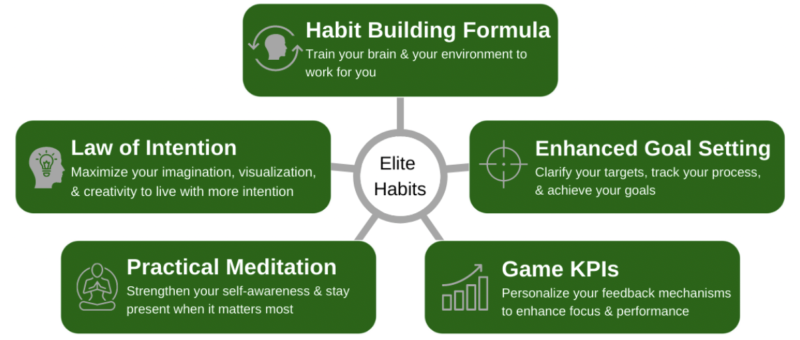 The final set of tools is the pinnacle of working on your mindset. It helps you be the best leader you can be and positively influence others. These 3 Tools work together to optimize the 'human' skills of leadership.
Most artists will not start their programs working with these tools, but as they master their performance identity and elite habits, they naturally become better leaders and are primed to tap into these tools.

1-
on-1 Coaching Programs for The Performing Arts
We work with Youth, Amateur, and Professional Artists
The 1-on-1 coaching sessions are in person, on zoom, or via phone and they are schedule based on your needs and availability. You start with a free 30 minute 1-on-1 intro session, then your coach will recommend which option will be the best fit for you. The first session in your program is generally 1 hour and the remaining sessions are 30 minutes. Here are the options for amateur artists: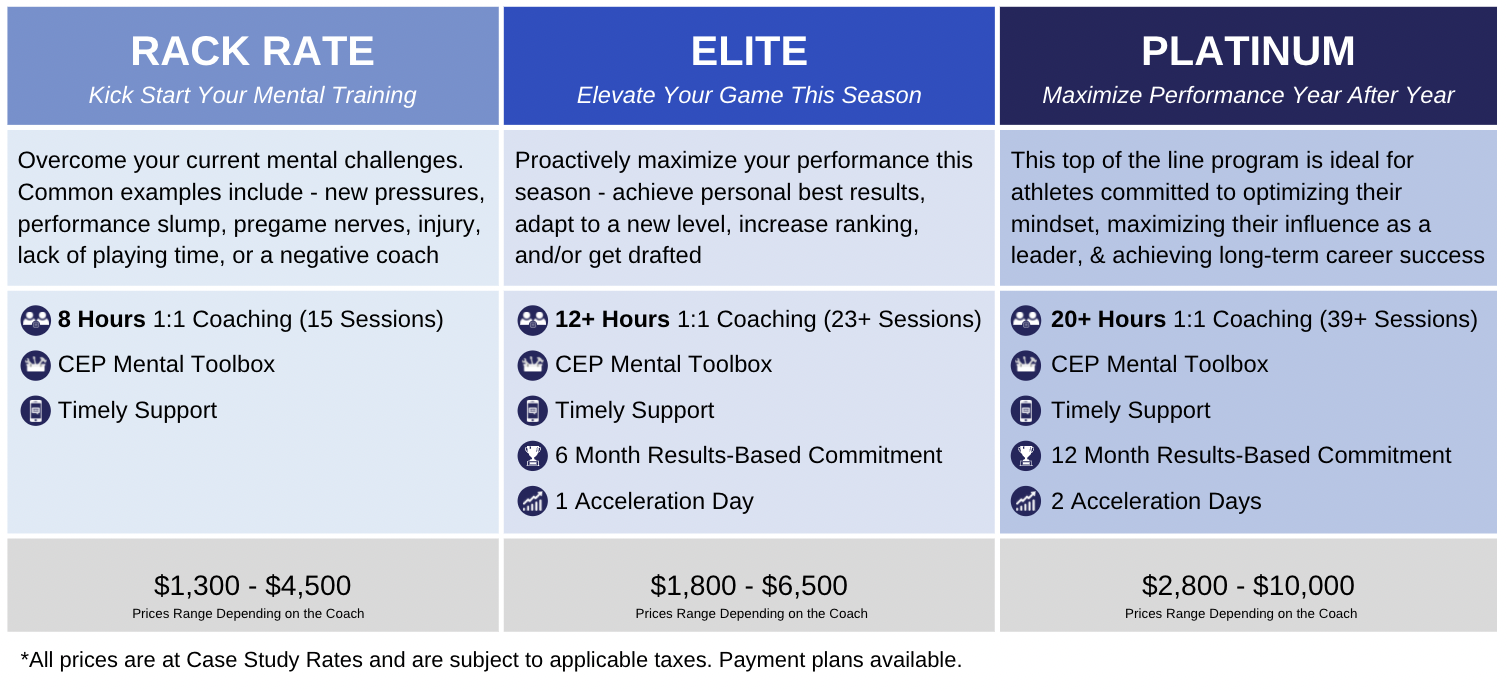 Try It Out – Risk Free
Start with a free 30 min intro session. Once you choose a program, then we promise that within the first 30-Days you will be satisfied with your program and see results or we will give you a 100% refund. You choose a program that you plan to complete – you are not locked in and can stop at anytime.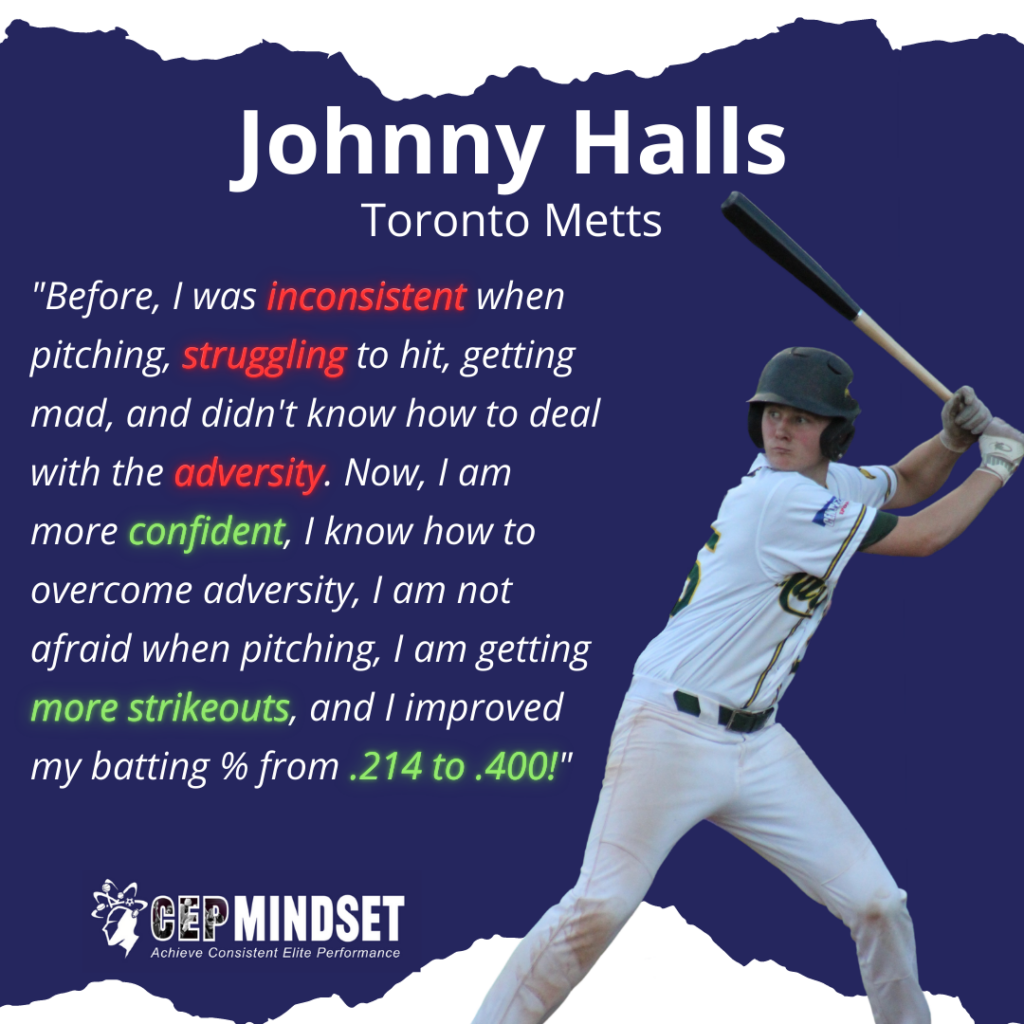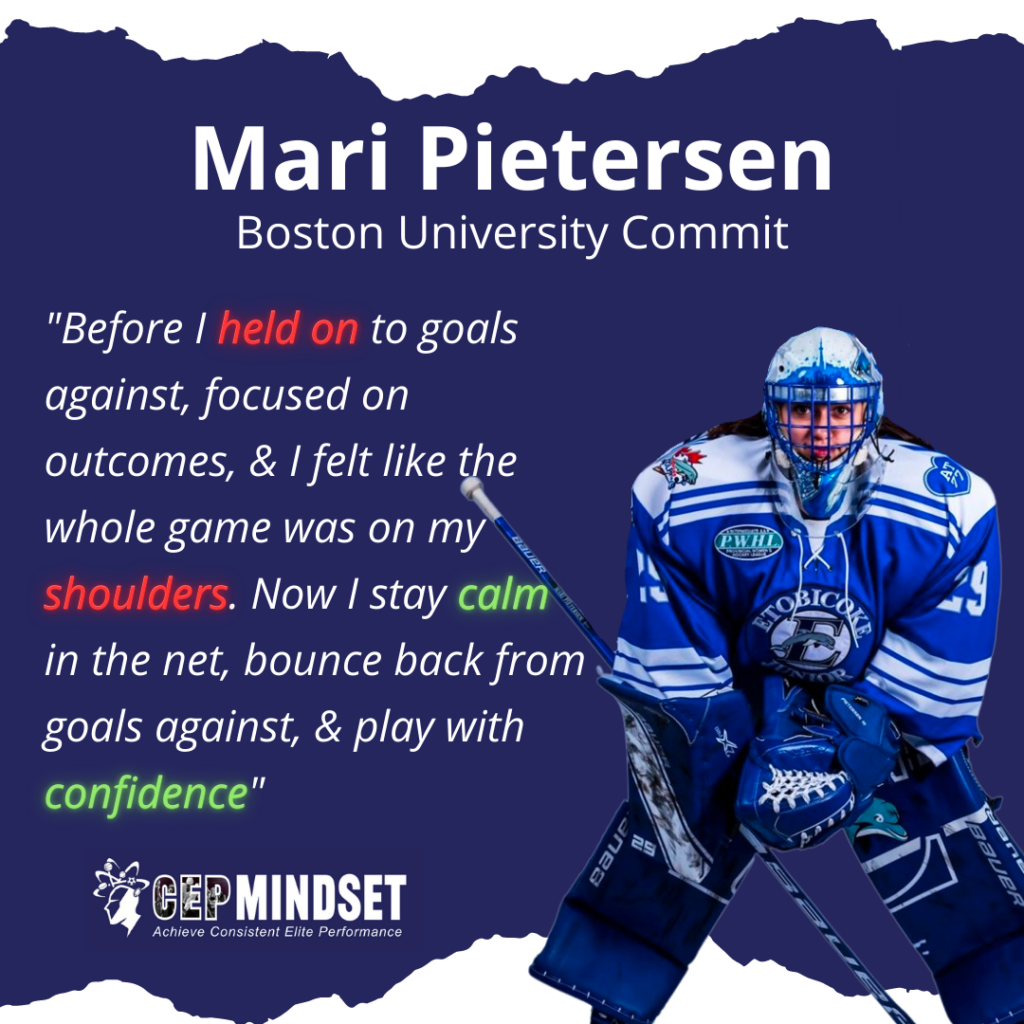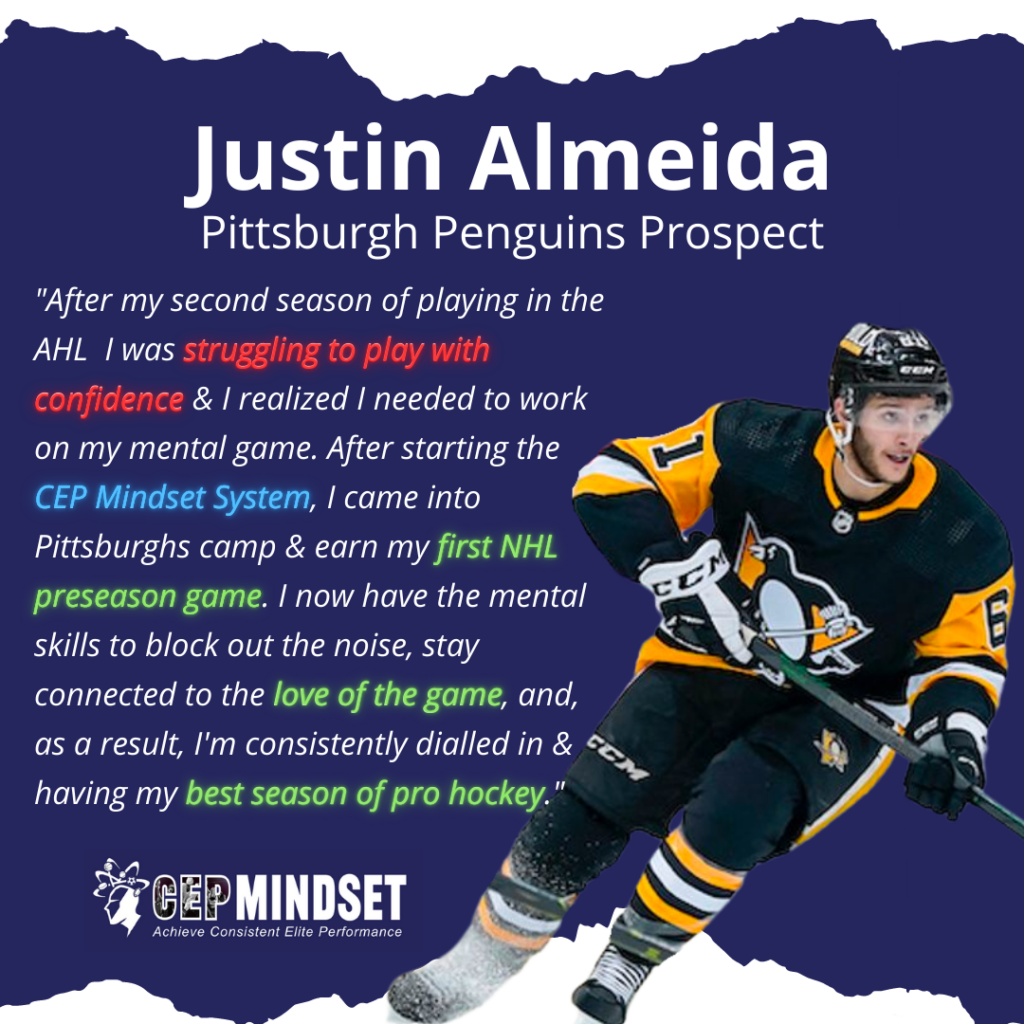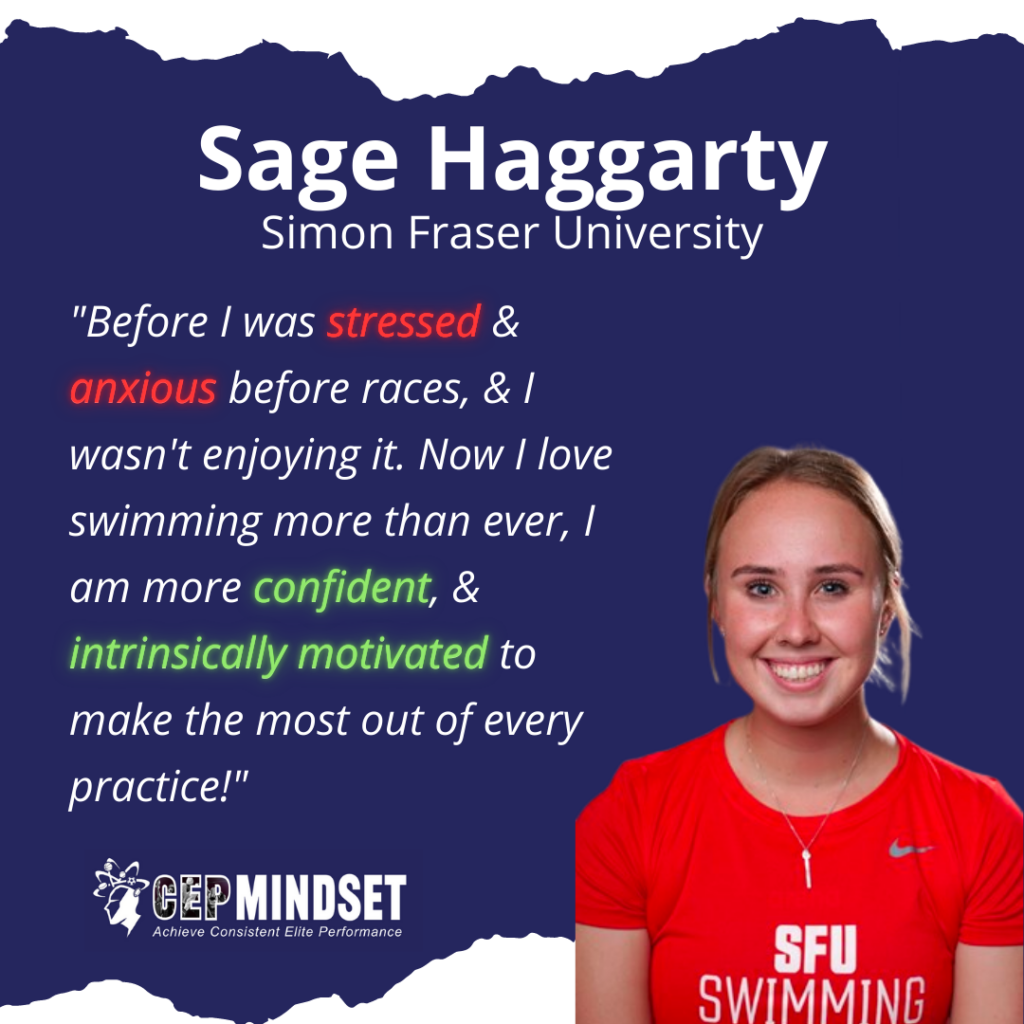 WHAT PEOPLE ARE SAYING ON GOOGLE

FAQ
The results-based commitment means that we will work relentlessly to ensure the athlete is performing at their full capabilities. We do this by maintaining a pulse of the athlete's mindset through weekly check-ins and going beyond the allotted hours if needed. We take this proactive approach instead of relying on them to message us.
Because of this level of commitment from us, we ONLY select athletes that are highly committed to achieving Consistent Elite Performance into these programs, and once in, athletes are required to meet certain expectations to stay in the program.
Acceleration Days (approximately a 2 hr session) are meant to expedite your journey up the Mindset Mountain. When and how these sessions are used are unique to each athlete and their needs, but generally, they are used for either:
a) Reviewing a recent game performance, where your coach has either watched video prior to the Acceleration Day or has watched you perform live (if possible). In the session, your coach will give you their analysis of your game, particularly in regards to your mindset and body language. This will facilitate important dialogue that will help you achieve optimal performance through better alignment of your mindset and actions.
b) Tackling a meaningful opportunity for growth, such as: develop the fundamentals quickly, help you break through a major mental block, or take a high-level assessment of your overall situation, then narrow down on the greatest opportunities for growth and create a highly detailed plan for development going forward.
The rule of thumb is that our programs are NOT covered under most benefits because Dr. Cassidy Preston & the CEP team of coaches are not clinical psychologists and are not licensed to diagnose or treat mental illness. They are coaches and consultants who help athletes strengthen their mindset, get in the ZONE, and achieve Consistent Elite Performance.