Dr. Cassidy Preston

Founder & High-Performance Coach
I played my minor hockey in North Bay, a small city in Northern Ontario, Canada, and, like many kids, my emotions got the best of me at times. I'd slam my stick, doubt myself, get frustrated, and overthink. I went into slumps, I took retaliation penalties, and rode the emotional roller coaster of highs and lows.
However, I worked hard and I was fortunate enough to go in the 4th round of the OHL draft and went on to play 5 years of junior hockey, have a short stint in Pro hockey, and finished my career with 5 years of University hockey.
Throughout my career, I was so focused on outcomes (e.g., points) and I worried about what others thought (e.g., coaches, parents, teammates, scouts) which often caused me to tense up, get derailed, and underperform. For example, in my last year of junior hockey, I put up 74 points in 49 games. In 20 of those games I didn't get a single point, while in the other 29 games, I almost always got a point in the first period. The lesson being: that when I didn't get success early in games, I'd start on a downward spiral of getting frustrated and tense, then I'd play worse and get even more frustrated and so on.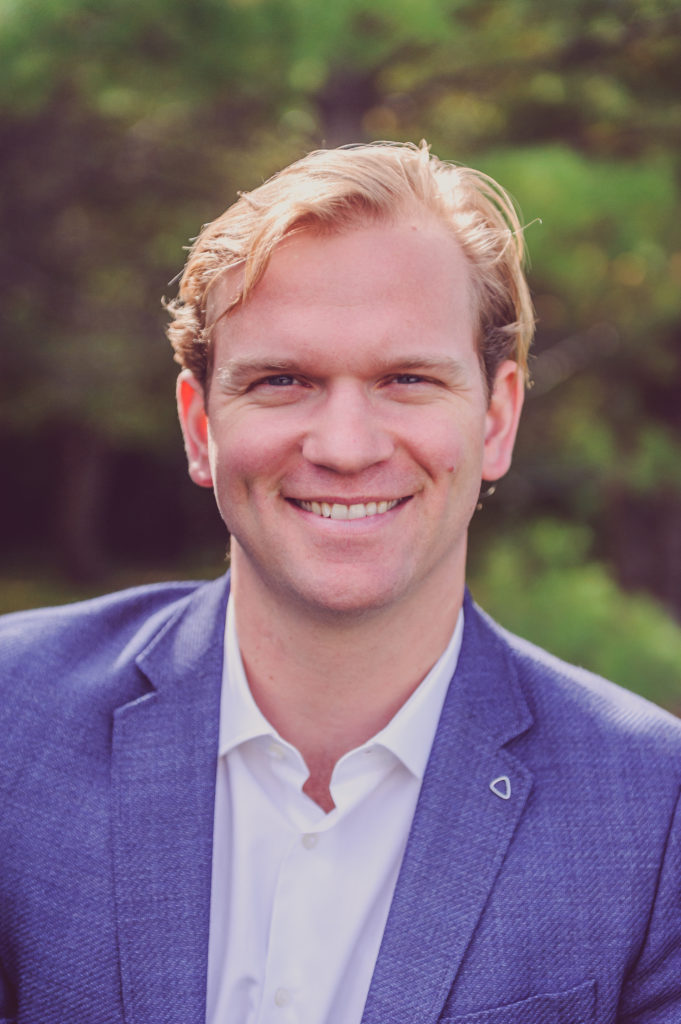 The hardest year of my career was my first year in the OHL. I was extremely excited that I had made it to the OHL and I had big expectations for myself. I can still clearly remember being on the starting lineup in the season opener. But things didn't go the way I expected. I didn't produce and fell down the lineup quickly. I started worrying about not producing, which made me hold my stick too tight and made it even harder to produce points. I remember it being about 15 games in and I still had no points, the coach came and told me it was going to be hard for me to get much playing time moving forward. I was healthy scratched 34 games that season and when I did play I'd only get a handful of shifts. I remember we took a road trip up to Ottawa from Toronto and I was all excited that I was in the lineup but come game time, I didn't get one shift. I sat on the bench the whole game!
In short, I finished the season with 0 points and I was devastated. It was incredibly hard to have any confidence as a hockey player and person.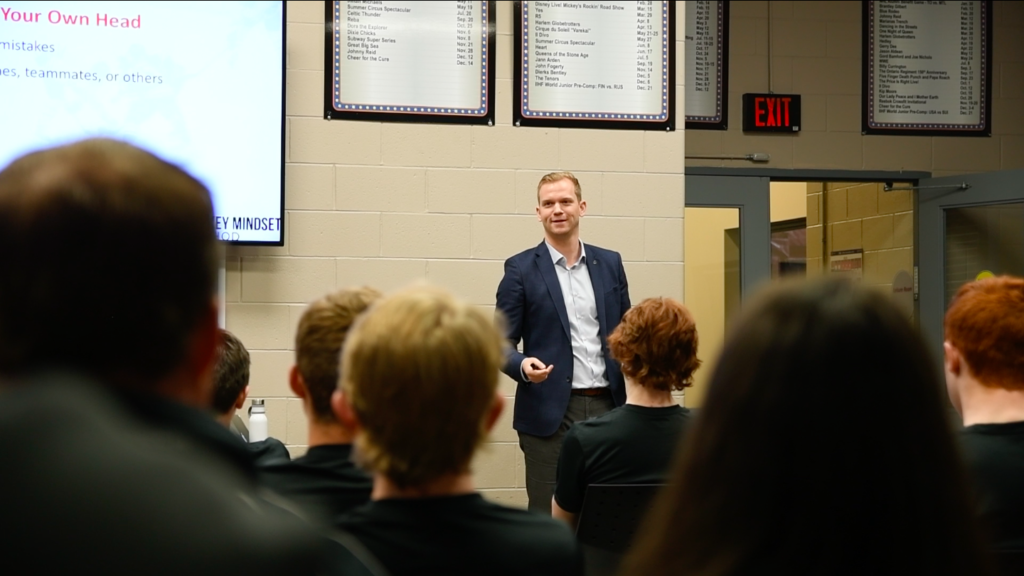 I even considered quitting hockey.
However, I was able to overcome these adversities and many more like them (e.g., broken jaw & getting sent down) to be able to finish my career successfully. But this took 10 years of struggle & frustration as I learned the long and hard way through trial & error how to optimize my mindset.
Our mindset is incredibly important, but the problem that I experienced and many athletes currently do is that it's not easy to work on because it is not tangible, especially if you try to do it on your own. This is why one of the core values that I have is to find simple solutions to abstract problems. This drove me to earn my Ph.D. in Sport Psychology from York University.
Now I am a full-time Mental Performance Coach and I have used my education, playing career, and coaching experiences to create a Mental Performance System that guides elite athletes daily to clearly understand what mental skills they need to work on and exactly how they can do it. This way you don't have to learn the long and difficult way like I did.
The last thing I want to share is that your mindset is the key to playing at your full abilities. Most athletes are investing a lot in their physical and technical skills, but are underperforming because they have not invested enough in their mindset.
Nicholas Santino

Director of Coaching & High-Performance Coach
Nicholas Santino is a Senior High-Performance Coach, PhD Candidate, and the official Mental Performance Consultant for Elite Prospects. From his specialized psychology research program, to his PhD studies, Nicholas has gained a tremendous foundation of knowledge and appreciation for the human experience. His passion for psychology has accumulated to a commitment to studying and applying positive psychology and stoicism. This commitment has led Nicholas to conduct many research studies focusing on understanding why and how some people thrive and prosper while others do not. His admiration for evidence-based solutions has propelled Nicholas to produce studies revolving around mindfulness, grit (perseverance and passion), performance, quality participation, social relationships, and well-being.
Nicholas's devotion to Psychology is equal to his love of sport. Growing up in the Greater Toronto Area, Nicholas played competitive hockey and was greatly influenced by watching his brother excel through Junior A and NCAA hockey. Nicholas is devoted to mobilizing his knowledge of psychology to help athletes and all people live happy and fulfilling lives, reach their utmost potential, and achieve consistent elite performance.
Education:
Ph.D.(c),

Kinesiology and Health Science, York University

M.Sc., Kinesiology and Health Science, York University

B.Sc.,  Specialized Honours in Psychology (Magna Cum Laude), York University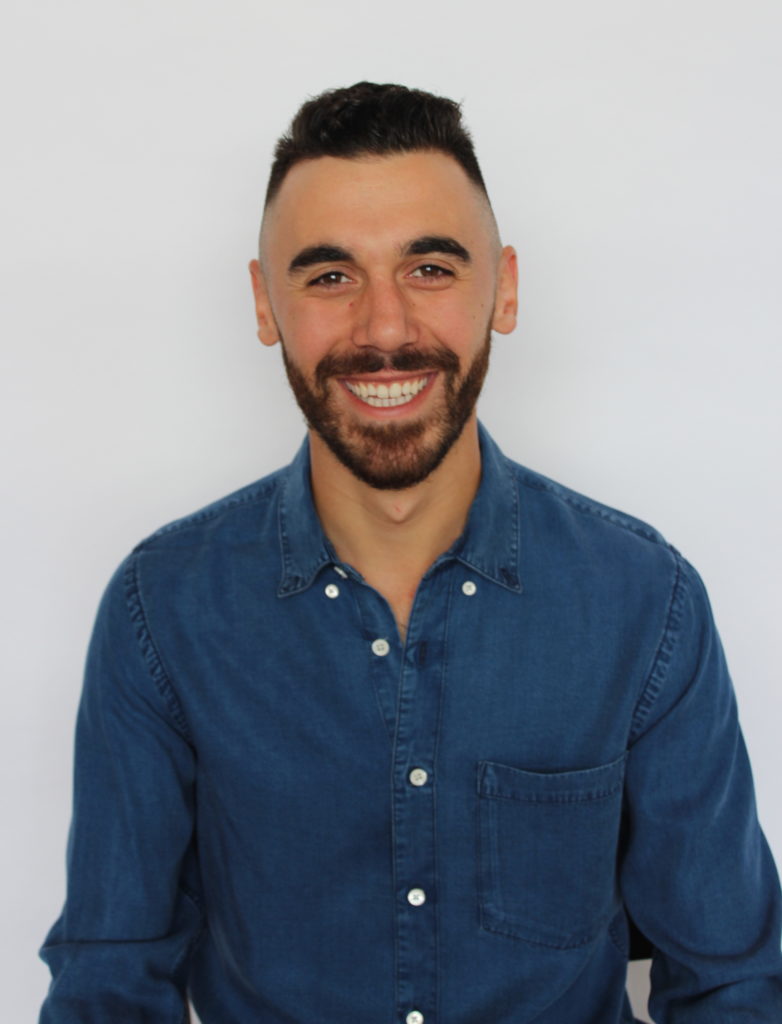 Chris DePiero

High-Performance Coach
Chris is a Senior High-Performance Coach and has spent the past 30+ years in the game of hockey as a player, Head Coach, General Manager, scout, mentor, consultant and most importantly as a parent. He has done so in the NHL, with Hockey Canada, in the OHL and the OHA, as well as European pro hockey. In addition, he has spent 15+ years as a classroom teacher as well as being in leadership positions as an administrator with a private high school in Toronto. All these experiences have allowed Chris to be able to work with, lead, coach, mentor, advise, and consult with various personalities, ultimately gleaning some championship habits along the way.
Chris has coached over 100 players who have played and/or been drafted into the NHL, and 100+ players who have gone on to play NCAA or USport hockey. His passion for working with athletes and his vast experiences have provided him with countless 'real life' examples of what High Performance looks like. He has won multiple championships as a Head Coach and GM, notably winning a Stanley Cup ring from being a member of the scouting staff of the Pittsburgh Penguins from 2012-2016.
Chris is a voracious reader who is often referring to the books he has read to aid those he works with, and is a lifelong student of coaching, leadership, high performance, human nature, and development, as well as anything that involves sports. His personal purpose is to provide athletes, coaches, executives, and organizations with the ability to be high performers and helping them grow into their peak potential.
Education:
BPHE, University of Toronto
B.Ed., OISE/University of Toronto
High Performance Leadership Certificate (Organizational Behaviour), Cornell University
Certified Leadership Coach, John Maxwell Leadership Group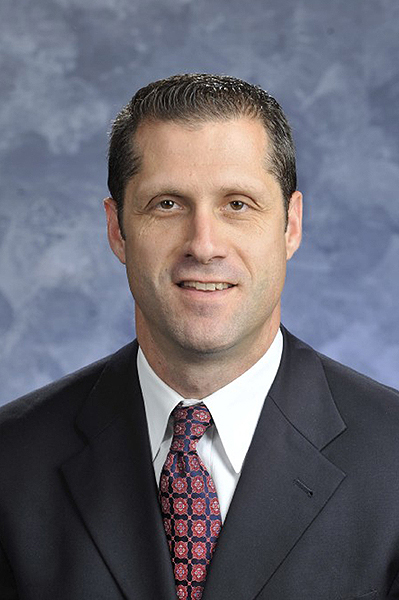 Adam Carter

High-Performance Coach
Adam Carter is a Board Certified Behavior Analyst (BCBA), issued by the Behavior Analytic Certification Board (BACB). From his research and coursework in psychology and behavior analysis, Adam has gained an invaluable insight into the interaction between the human mind and body. His love for these subjects has led to conducting research on eliminating anxiety-based behaviors in children, presenting at international conferences, and publishing research in the Journal of Applied Behavior Analysis.
Adam's desire to pursue these research areas and his love for sport has cultivated in his passion to be a mental-performance coach. He grew up in a competitive sports environment, playing sports such as hockey, soccer, football, and tennis, which has given him a rich history in both helping himself and others through mental struggles. His biggest passion as a coach is to help unlock the full potential of an athlete – which is so often hindered by a lack of mental skills. He believes in the devotion to practicing mental skills just as much as one would practice physical skills.
Education:
B.A., Honours in Psychology, Neuroscience, & Behaviour and Economics, McMaster University

M.A., Specialization in Applied Behaviour Analysis, Brock University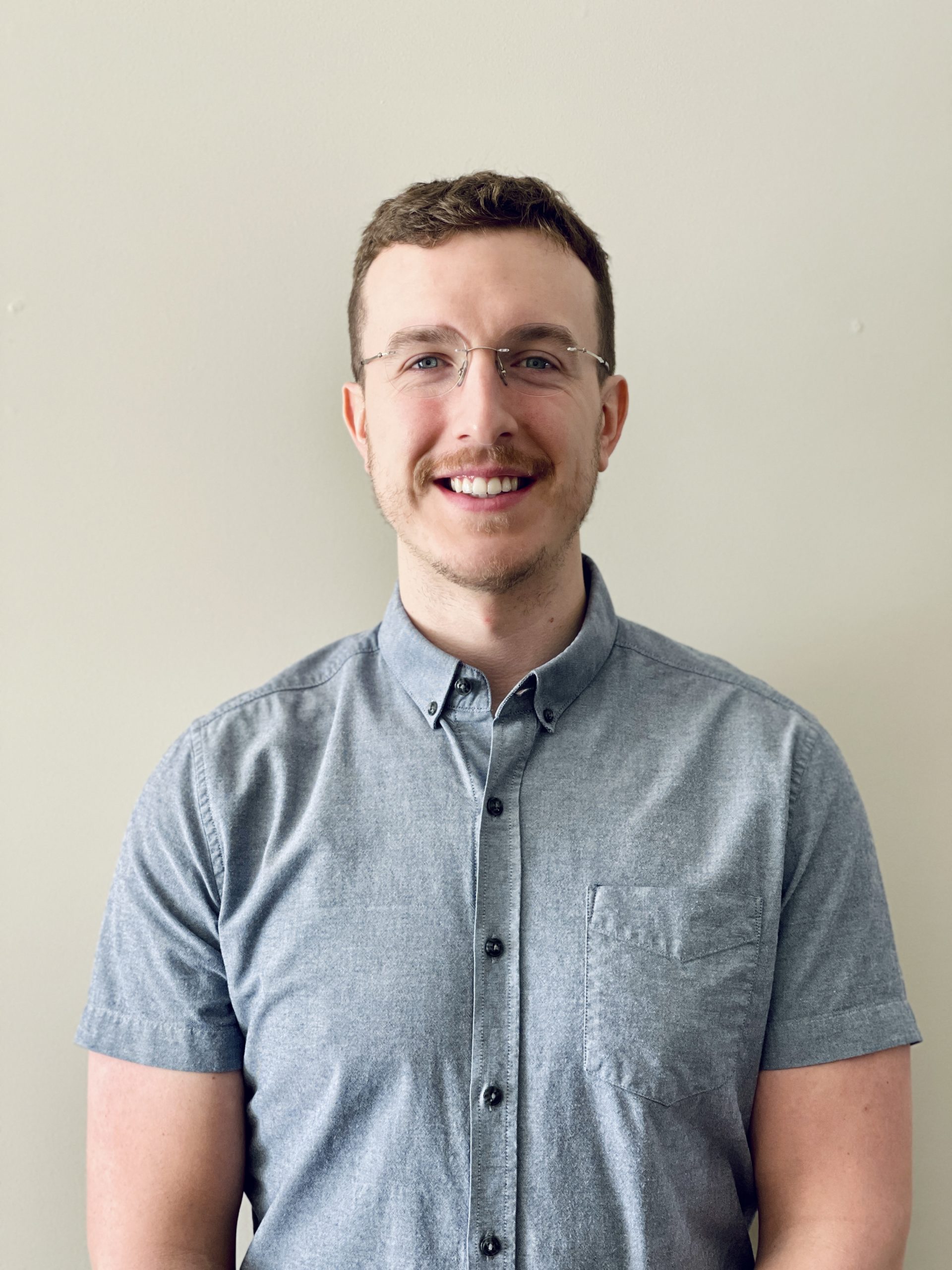 Sam Leavens (she/her)

High-Performance Coach
Sam Leavens is a Certified Mental Performance Consultant (CMPC) with a Masters in Sport and Exercise Psychology. She has spent most of her life in and around sports as a player, coach, and mentor. As a mental performance coach, Sam has experience working with professional and amateur hockey players in the AHL, ECHL, NWHL, NCAA, and OJHL, along with athletes in collegiate rugby, baseball, and golf.
Sam's primary focus is helping athletes enhance and optimize their performance and overall well-being through the development of mental skills and strategies. Being a former national-level roller hockey player herself, Sam has a thorough understanding of the mental aspect of sport and its impact on athletes' well-being and performance. Sam's passion for sports started at a young age, but her knowledge and appreciation of all sports grew as she continually found ways to play, coach, watch, and talk sports. Her athletic, academic, and professional experiences give her a unique, holistic perspective, which she uses to help athletes unlock their performance potential to the fullest extent.
Education:
M.S., Sport and Exercise Psychology, University of Kentucky
BA. (Hons), Psychology, Wilfrid Laurier University
Solution-Focused Brief Therapy Certificate, OISE/University of Toronto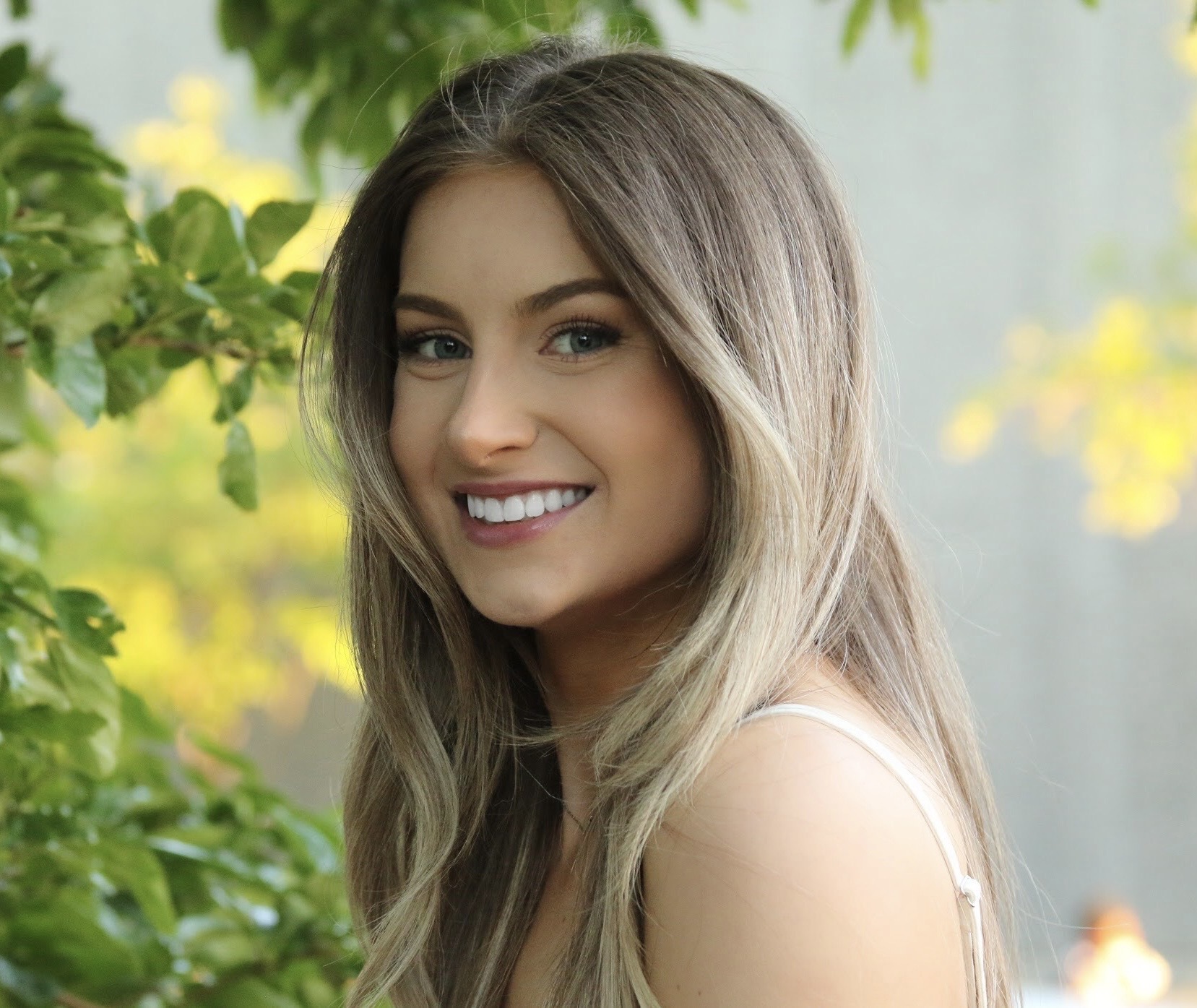 Dr. Steve LaFay

High-Performance Coach
Dr. Steve LaFay is a practicing chiropractor, teacher, and published author who has studied psychology and human performance for 30 years. He brings a career full of experience helping patients, clients and businesses excel and express their unique potential with an inside – out approach.
Dr. Steve's love of sports began early playing hockey for St. Andrew's College before going on to study psychology at the University of Western Ontario where he began coaching minor hockey as a student and continued for many years. He discovered his passion for coaching hockey players in a one on one setting by helping his nephew excel in the OHL/AHL/ECHL and in Europe.
His inspiration to help athletes unleash their inner greatness, live fulfilling lives and love the journey to achieving consistent elite performance is his driving force.
Education:
D.C., Canadian Memorial Chiropractic College
B.A., Psychology, University of Western Ontario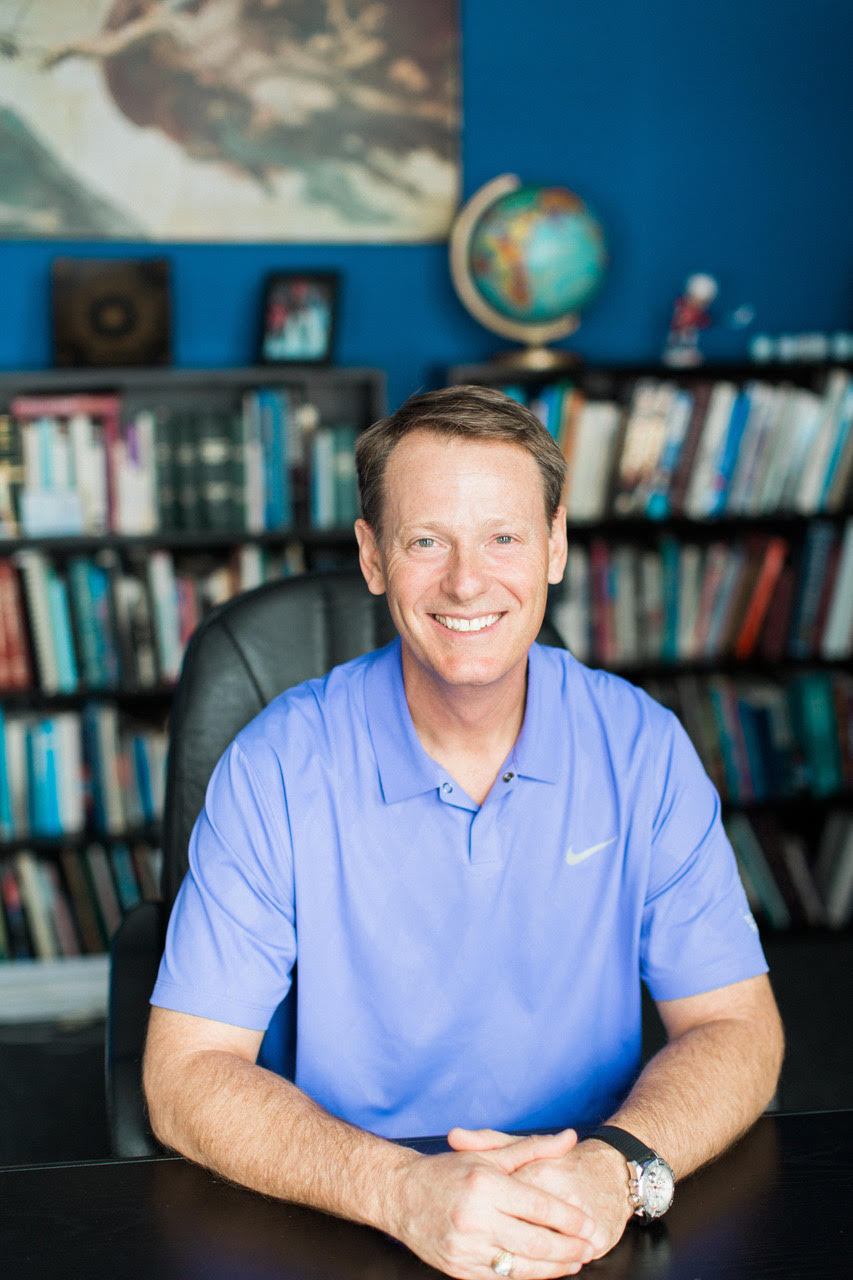 Bryan McLaughlin

High-Performance Coach
Bryan McLaughlin is a Professional Member of the Canadian Sport Psychology Association (CSPA) and PhD Candidate studying Talent Identification and Personality Psychology of Elite Athletes. Bryan has completed many research studies involving professional hockey players' experience being called up and sent down within an organization, the retirement of elite hockey players, and the impact sports academies have on athletes. Bryan can leverage his research to assist current athletes in achieving their goals.
Bryan comes from a hockey background playing competitively growing up and working as a hockey instructor for 10+ years in the Greater Toronto Area. He can understand the nuances an athlete may experience either from his own experience or research. His goal is to help each athlete understand and implement evidence-based tools to assist in achieving consistent elite performance.
Education:
Ph.D.(c), Kinesiology – Sport Psychology, Ontario Tech University
MSc., Applied Health Sciences – Sport Psychology, Brock University
BA. (Hons.), Psychology, York University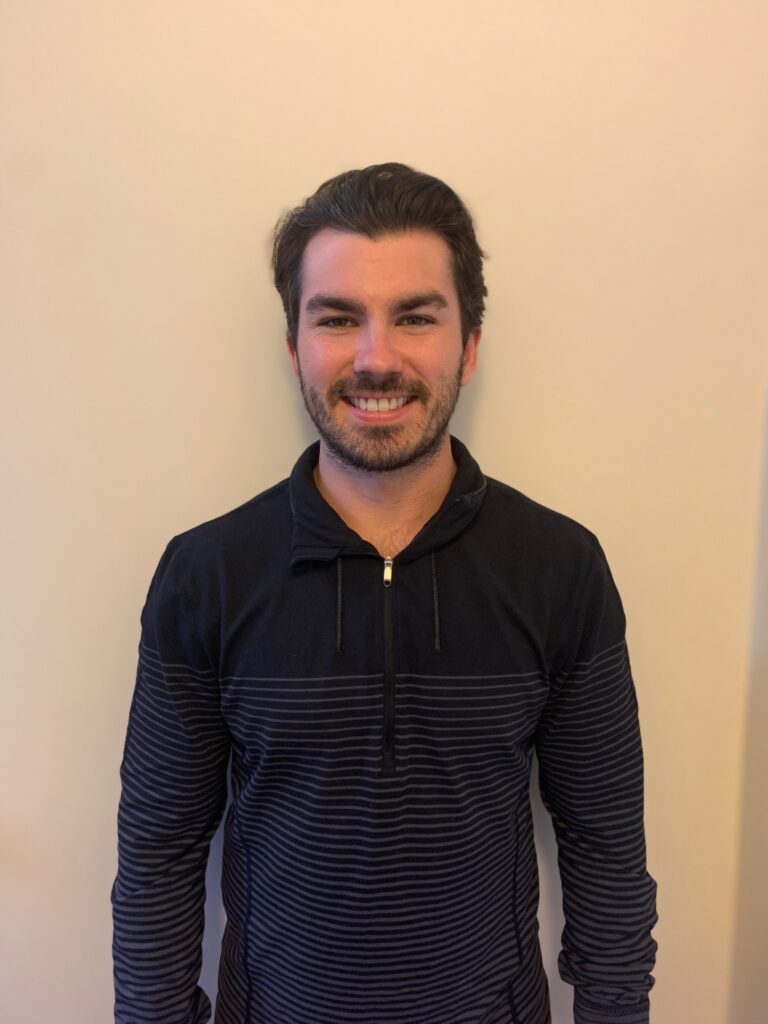 Kyle Bergh

Associate-Performance Coach
Kyle is currently studying Psychology at Simon Fraser University in Vancouver, where he competes on the men's hockey team as well. Prior to SFU, Kyle played 4 years of Junior hockey, including two years at the Jr. A level in the Maritime Hockey League (MJAHL). During this time, Kyle went through many obstacles that challenged his mental toughness, including returning from multiple injuries. Throughout this process, Kyle had to learn ways to get out of his own way in order to play and feel his best. Kyle now hopes to help athletes do the same by combining his academic knowledge with his playing experience.
In addition to Psychology, Kyle is pursuing a double minor in Counselling and Human Development, as well as Educational Psychology. This provides Kyle with insight into the learning process, as well as the complexity of human development. Kyle also supplements various philosophical teachings into his practice, such as Buddhism and Stoicism to support intrinsic growth. Lastly, having experienced multiple long-term concussions, Kyle is passionate about anxiety management, as well as health and wellness practices to help individuals live in the present moment more often.
Education:
BA (Hons) (c), Psychology, Simon Fraser University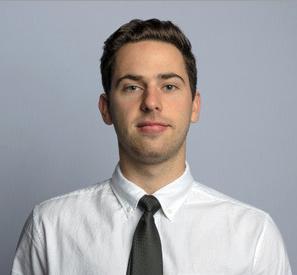 Alexis Woloschuk

Associate-Performance Coach
Alexis is a professional female hockey player, Kaizen Sports representative, and former NCAA athlete who brings a wealth of knowledge and experience to our athletes. At a young age she allowed external factors to influence her game, resulting in her struggling to find confidence and consistency on the ice. As she began climbing the ranks as an athlete, she quickly realized that her confidence and mental toughness needed to be developed to compete at the highest level. As a professional athlete she has now developed a passion to help other athletes master their performance and excel on their journey through sport.
Education:
BSc., Health Science, Boston University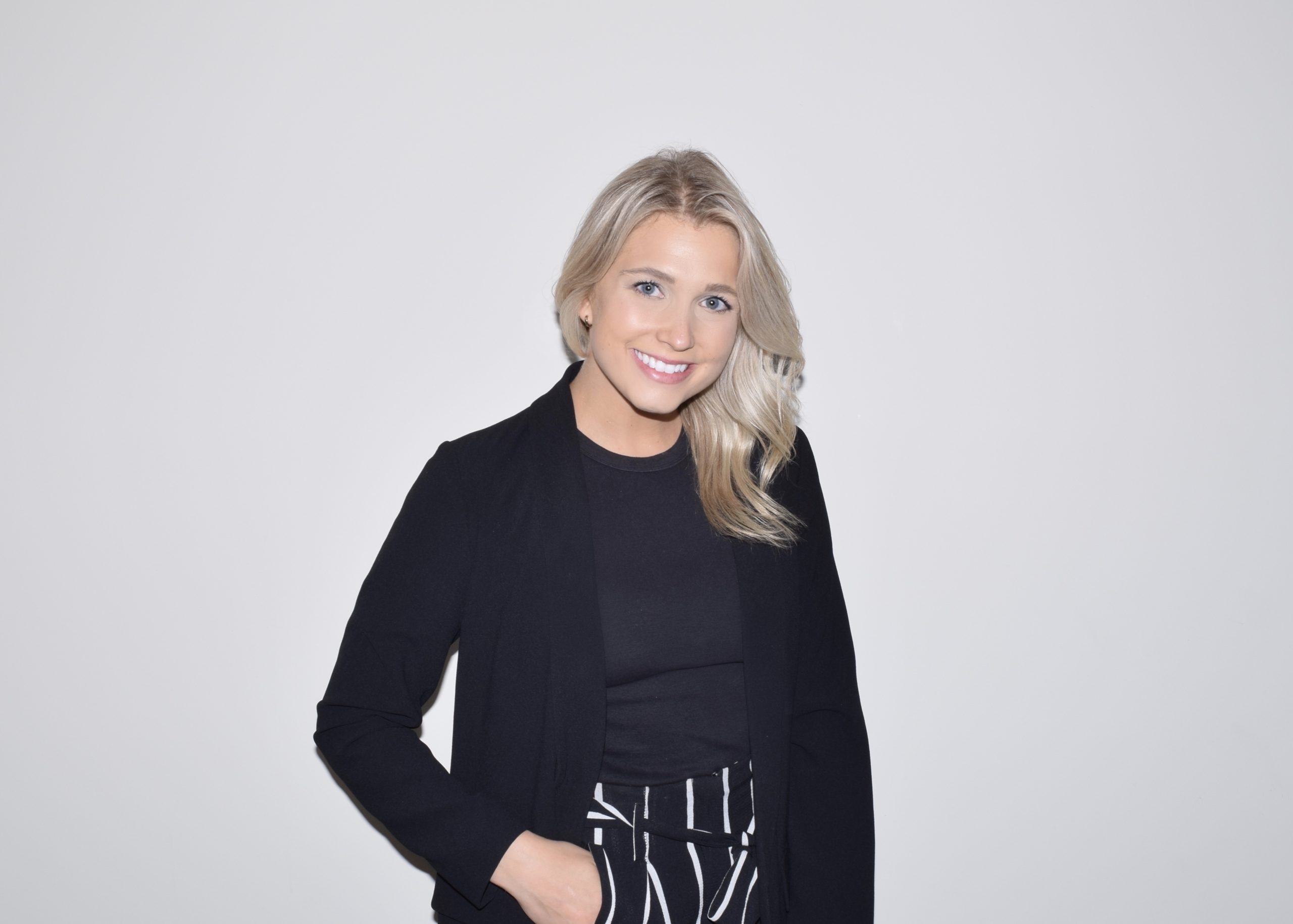 Max Stefanakos

Associate-Performance Coach
Max is currently majoring in Psychology with a minor in Sports Studies at Quinnipiac University, where he also plays on the men's club hockey team. Playing goalie since the age of five, Max has developed an enhanced perception of the stressors and pressures that athletes not only put on themselves, but those placed on them by others. Max has always tried his best to be a leader on and off the ice, which led him to becoming captain of his high school Varsity team his senior year – a rare honour as many goalies do not get that opportunity. Playing junior hockey in the Premier Division of the Eastern Hockey League (EHLP) exposed Max to many different experiences in which he had to learn how to manage the pressures and expectations that come along with making it to the next level. His life experiences have inspired Max to pursue a career in Sports Psychology, as he believes no athlete should ever feel the way he did while trying to make their dreams a reality. Max's overall goal is to help athletes however he can so they can perform at their fullest potential
Education:
BSc., Psychology, Quinnipiac University (currently enrolled)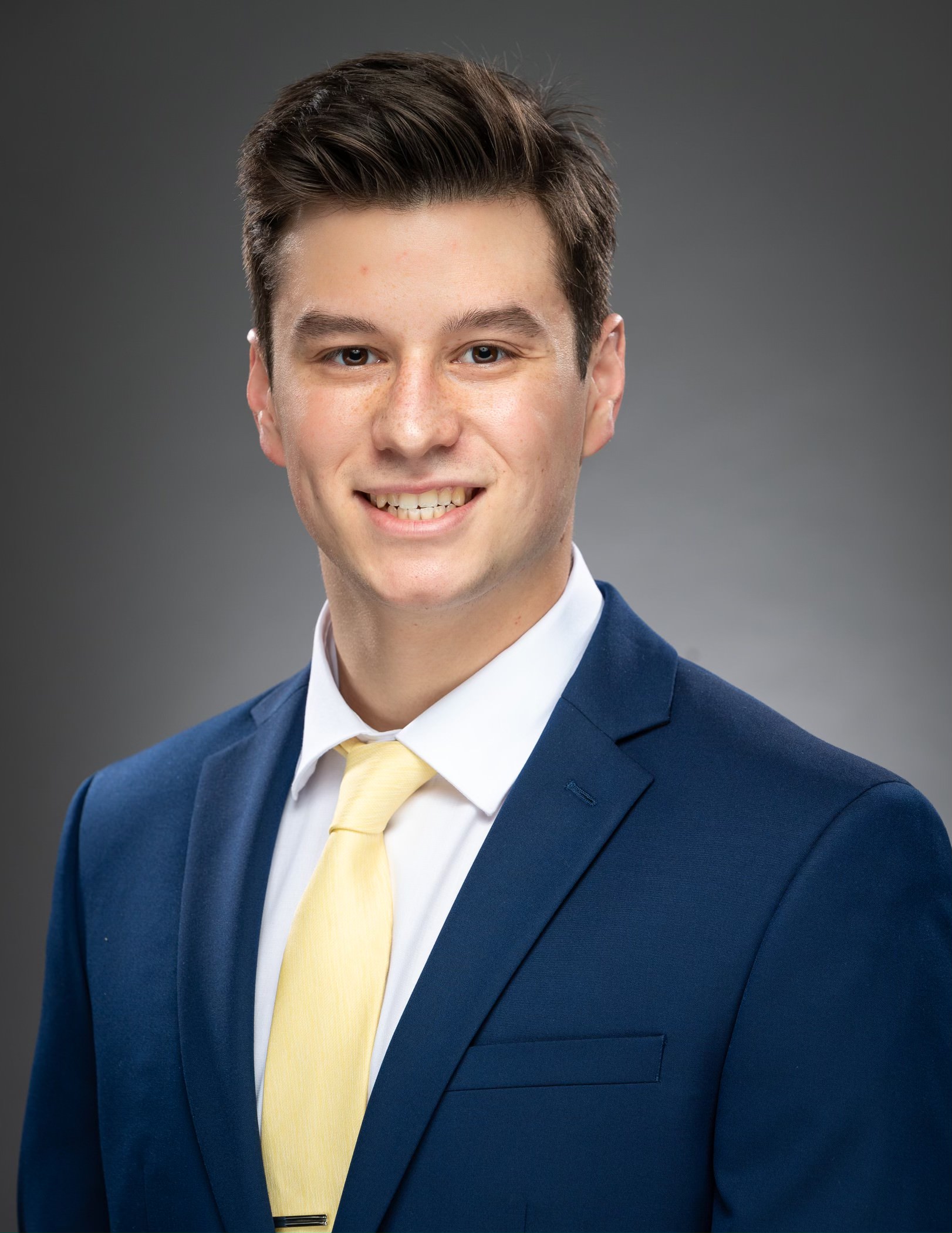 James C. Nellis

High-Performance Coach
James C Nellis is a Licensed Associate Counselor and High-Performance Coach who makes his home in Scottsdale Arizona.  James' expertise is in helping elite athletes, teams, and business professionals increase their performance, improve their understanding and relationship with self, and develop an overall sense of internal congruency and well-being.
James grew up as a highly successful athlete in the sports of hockey, golf, and baseball.  Although James played all three sports at the highest levels in Canada, hockey became his main focus, but injuries ended his competitive playing career. James then turned his focus to business and launched a career in the financial services industry. He cofounded Regency Advisory Corporation in 2003, a financial services firm catering to high net worth business owners in Western Canada and sold the business in 2013 after a successful 10 years of serving clients. James' focus since then has been personal development and working to help others. His ability to honestly self asses, to be open to feedback from others, make sound decisions, listen to an assess the needs of others, and communicate his intentions directly are his greatest strengths. James works with my clients to deliver key strategies and tactics helping them to develop in the areas of self-confidence, communication, process focus and growth mindsets, achieve their personal goals, understanding positive self-talk, develop visualization skills, accountability, and self-efficacy.
Education:
BA., University of Saskatchewan, Finance and Marketing
MA., Grand Canyon University, Science of professional Counseling, Trauma and Sports focus
Certified Psychotherapist in Cognitive Behavioral Therapy
Certified Psychotherapist in Dialectical Behavioral therapy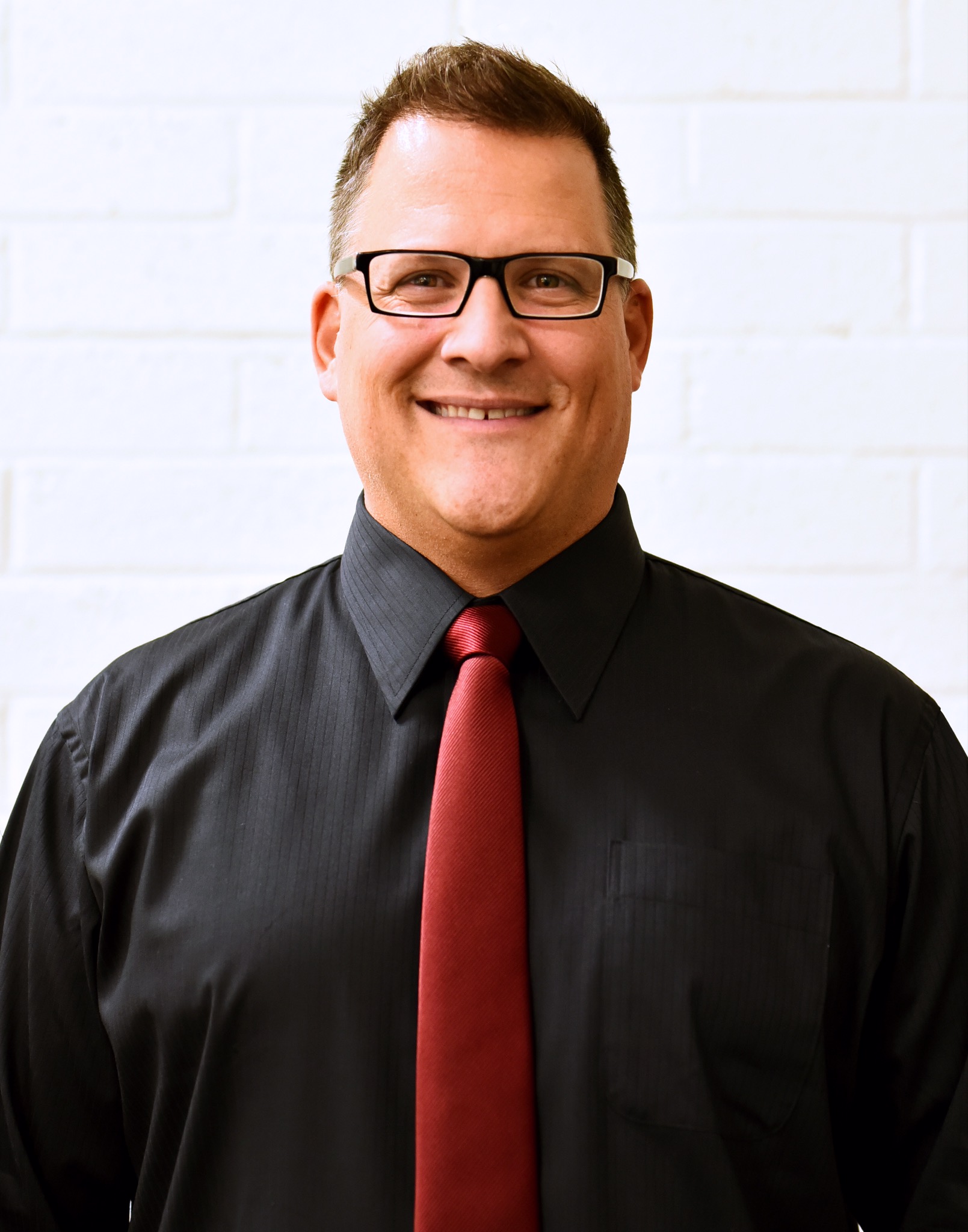 Blair Vandenheuvel

Head of Administration & Associate Coach
Blair Vandenheuvel is the Head of Administration at CEP Mindset. As your first point of contact, Blair will have the privilege of hearing more about you, your sport and what has brought you to CEP.  
Blair began dancing at the age of 2 in her hometown of Milton, Ontario. She went on to graduate from Commercial Dance Studies and danced professionally on cruise ships from 2011-2020. During that time Blair also held leadership roles as Puppeteer Captain, Assistant Dance Captain & Playlist Cast Manager. 
Since returning home to "landlife", Blair has launched her own fitness company, returned to dancing professionally, and is an Associate Coach at CEP Mindset. Blair's professional and personal experiences have fueled her passion to help others reach their full potential with purpose, love, and resilience.