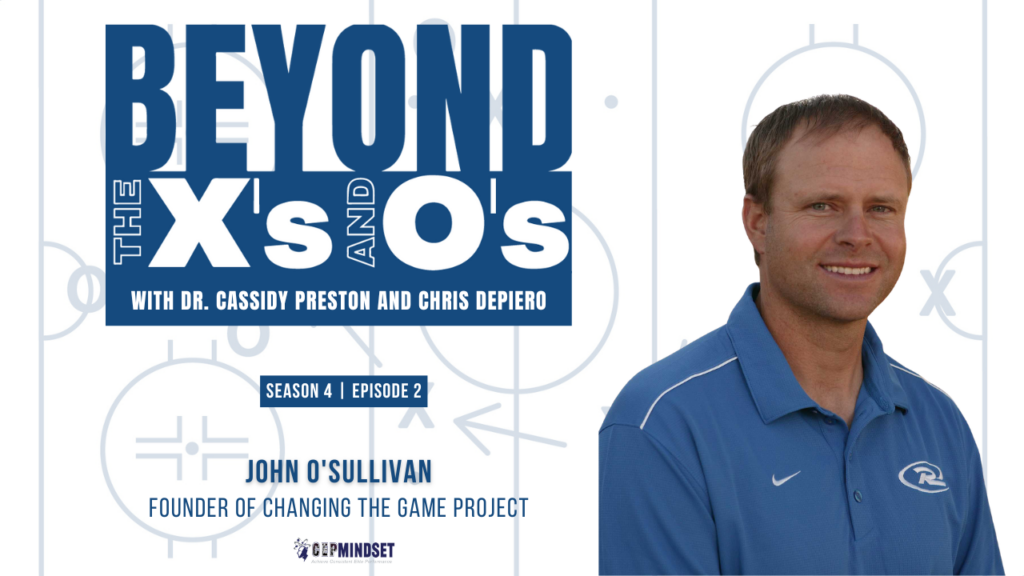 Jerry Lynch and John O'Sullivan are leadership, performance, and team culture specialists. Jerry and John co-host the Way of Champions Podcast, as well as the Way of Champions Transformational Leadership Conference, and both are national advisory board members of the Positive Coaching Alliance. Together they brought their extensive experiences together to write the book: the Champion Teammate.
In today's episode, John joined us back on the podcast to dive into the book. Here's what you'll discover:
A Fresh Perspective: Switching your mindset from "what can I get?" to "what can I give?".
Defining a Champion Teammate: Discover what it takes to be a great teammate, both on and off the field, and why it's crucial for success.
Setting Standards: Learn how to establish the right standards, values, and behaviors within your team to create a winning culture.
Practical Takeaways: John shares numerous actionable advice from the book that coaches & athletes can implement immediately to improve team dynamics and performance.
This episode is a must-listen for coaches, athletes, and anyone interested in creating a winning team culture. Be sure to grab a copy of their book for even more in-depth wisdom – click here to get it on Amazon.
Don't forget to like, subscribe, and reach out with any questions.
Tune in and join us as we go "Beyond the Xs and Os."
The Beyond the X's & O's Podcast is hosted by Dr. Cassidy Preston, a Mental Performance Coach & founder of CEP Mindset, & Chris De Piero, a High-Performance Coach that has spent the past 30+ years in the game of hockey within the NHL, Hockey Canada, OHL, and European pro hockey. Cassidy is one of Chris' former players where they won OPJHL Championship together in 2006. This podcast was born from their shared passion for helping coaches and leaders to go Beyond the X's & O's and develop the 'human' skills of leadership. Outside of the podcast they work together at CEP Mindset where they coach elite athletes, coaches, teams, and high-performing executives to achieve Consistent Elite Performance.