Do you find yourself afraid to make mistakes, derailed by adversity, worried about what others think, or struggling with confidence?

That means you are in your own head and not performing at your full capability – this is stage 1 of the Mindset Mountain.
The CEP Journey up the mountain is made up of 5 stages:
1. In the River – In your own head, underperforming, & need to start mental training
2. Base Camp – Overcome initial mental blocks, quick spike in performance, & need to personalize the fundamentals
3. First Summit – In the Zone 85% of the time, elevated performance, & need to take ownership of your mindset & hold yourself to even higher standards
4. Final Ascent – Multiple games in the Zone 95% of the time, consecutive peak performances, & need to optimize your habits & mental toolbox
5. The Peak – Master your mindset, achieve consistent elite performance, & focus on maximizing your leadership skills
Check out the diagram below to see how you can go from underperforming to achieving Consistent Elite Performance: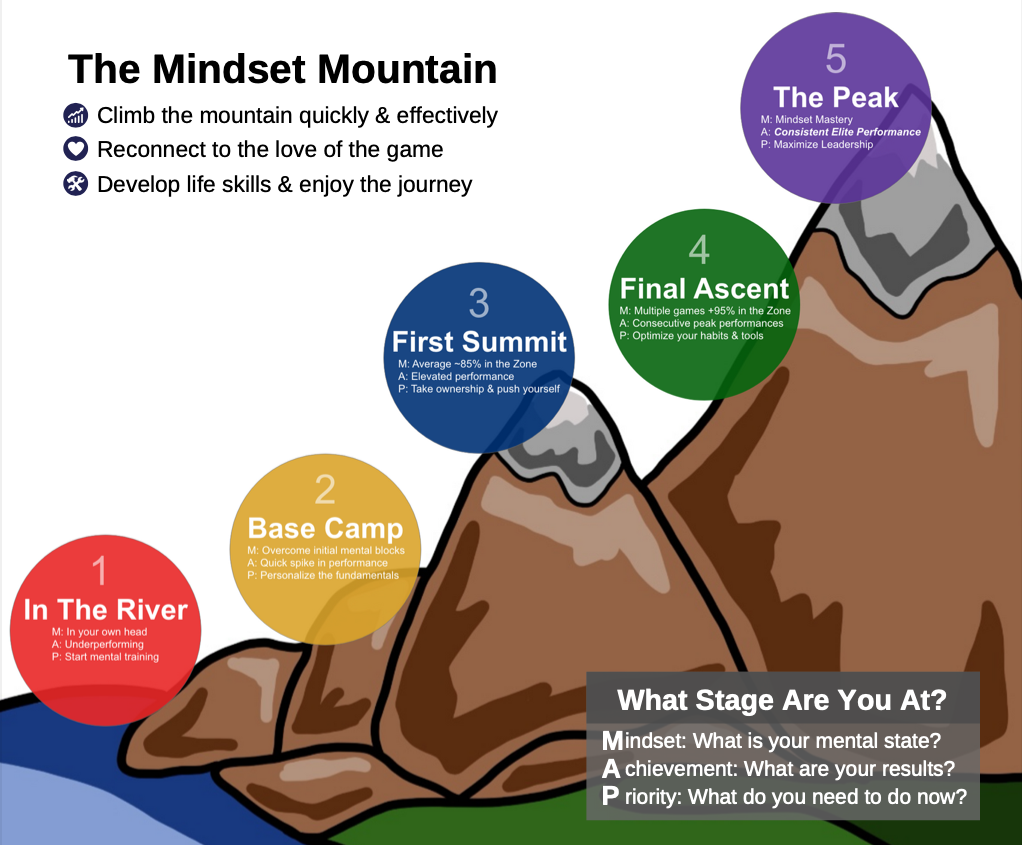 When you use the right tools in the right way you will not only climb the mountain quickly & effectively, but you will reconnect to the love of your sport and develop life skills.
Do you want to get to level 5 of the Mindset Mountain?
If so, click below to get started with a FREE 30-minute introduction session.