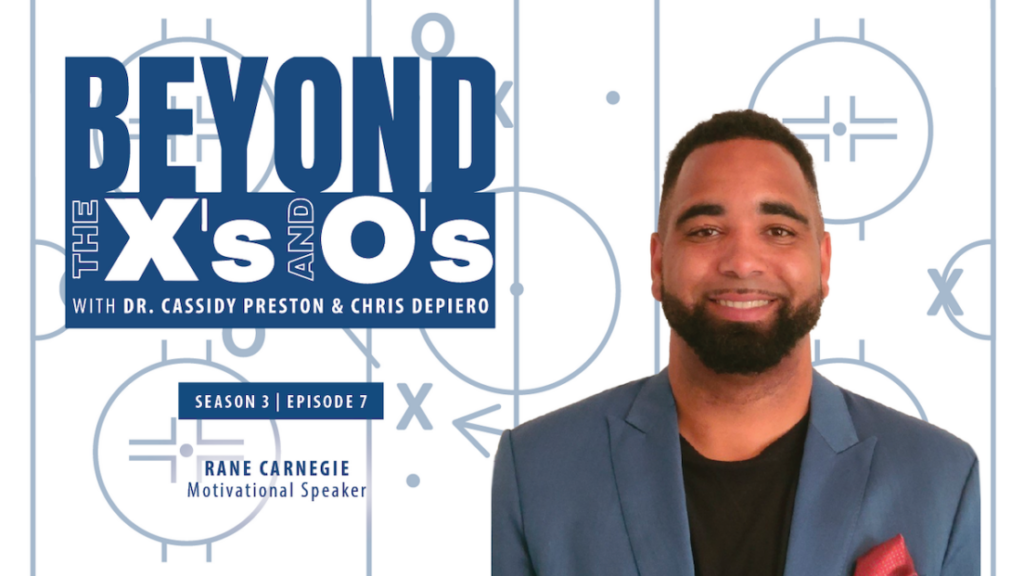 Rane Carnegie is a Motivational Speaker, minor hockey coach and the youngest grandchild of the late Hockey Hall of Famer Dr. Herb Carnegie. Rane was a former 1st round draft pick in the 2001 OHL draft. He went on to play semi pro in the AHL, ECHL, CHL and finished his career overseas in Sweden, Finland and France respectively. He has helped keep his grandfather's legacy alive through the Carnegie Initiative and continuing the Futures Aces Hockey School.
Dr. Herb Carnegie broke barriers and made hockey history by being part of the only "All Black Line" in the semi-pro leagues in the 1940s. Following his hockey career, he established the first registered hockey school in Canada in 1955. His greatest contribution to society began by including a character development component along with hockey skills training.
Rane is an avid sports fan, passionate storyteller, and a family man. Specifically in this episode we dove into:
The experience of getting Dr. Herb Carnegie inducted into the Hall of Fame
Minor hockey in the GTHL – Toronto, Ontario
Coaches, parents, and players losing sight of their why
His perspective on the changes in the game
The cultural problems and unfair treatment — but also the beacons of hope & support
The Beyond the X's & O's Podcast is hosted by Dr. Cassidy Preston, a Mental Performance Coach & founder of CEP Mindset, & Chris De Piero, a High-Performance Coach that has spent the past 30+ years in the game of hockey within the NHL, Hockey Canada, OHL, and European pro hockey. Cassidy is one of Chris' former players where they won OPJHL Championship together in 2006. This podcast was born from their shared passion for helping coaches and leaders to go Beyond the X's & O's and develop the 'human' skills of leadership. Outside of the podcast they work together at CEP Mindset where they coach elite athletes, coaches, teams, and high-performing executives to achieve Consistent Elite Performance.