The team workshops & assessment debriefs can be in person or on zoom and are scheduled based on the needs and availability of your team.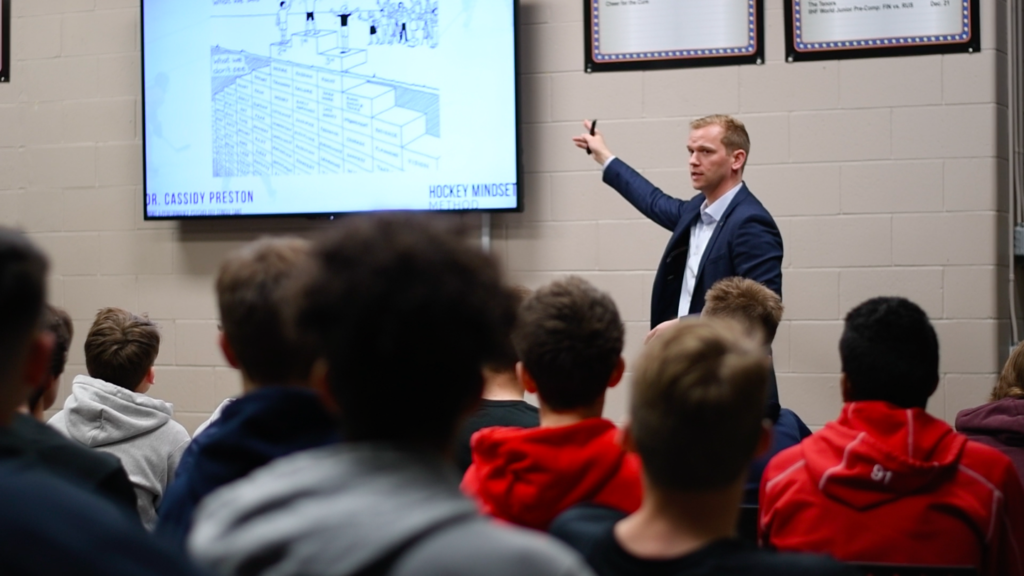 CEP Workshops & Assessments will help your team:



Overcome Self-Doubt, Fear of Failure, & Overthinking

Stop Worrying About What Other People Think & Play with Confidence

Channel their Nerves, Block Out Distractions & Focus on What they Can Control

Bounce Back from Mistakes & Be Relentless In Your Pursuit of Peak Performance

Communicate Effectively, Develop Leaders, & Create a Championship Culture

Athlete Mindset Workshop



This 1 hour interactive workshop teaches athletes how they can play in the zone – process focused, composed, resilient, and confident.
Prior to the workshop each athlete completes the CEP Mindset Assessment. This gives each athlete a clear understanding of their mental skill strengths and opportunities for growth. It also provides the coaches a team summary report to better understand their athletes and what to focus on as a coaching staff.
During the workshop each athlete completes the accompanying CEP Mindset Worksheet to determine their top mental game priorities. They will also be introduced to the 4 fundamental strategies outlined below: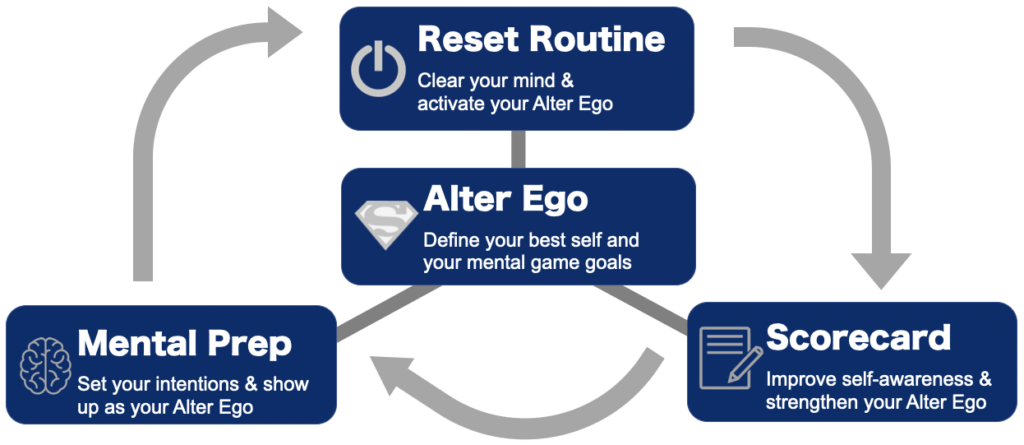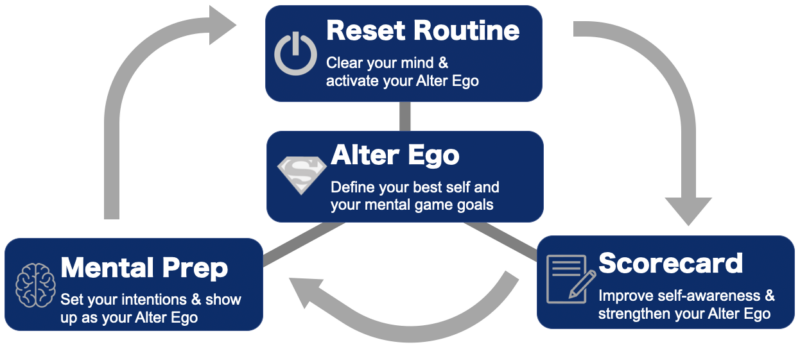 BONUS: Parent's Role in the Mental Game
For youth sport teams, we provide parents a short video & PDF summary on the 7 steps to support their child's mental game. You can also book a 1 hour interactive workshop where we review these concepts & answer parents questions.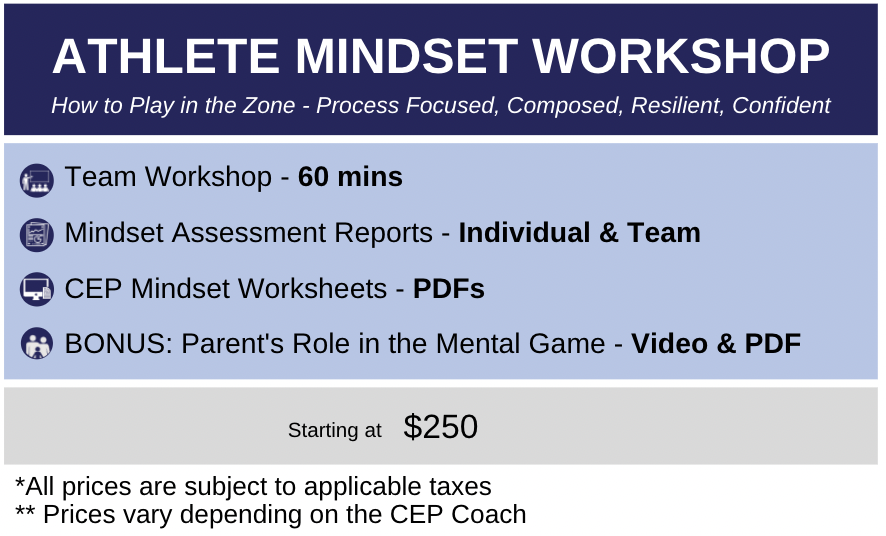 DISC – Communication Assessments
Individual Athlete DISC Reports
Each athlete receives their report and a video debrief – this helps them embrace their own communication and behavioural styles as well as come to understand their teammates strengths, and ultimately learn the keys to effectively connect and build a cohesive team.
Team DISC Report & Debrief
The coaching staff reviews the team report with a CEP Coach – this helps the coaches map out the unique strengths of each athlete to help empower more leadership within the team dynamic & put each athlete in the best position to have success individually & collectively – in other words it ensures they help get each athlete on 'the right seat on the bus'. Here is an example of what the Team DISC Report looks like: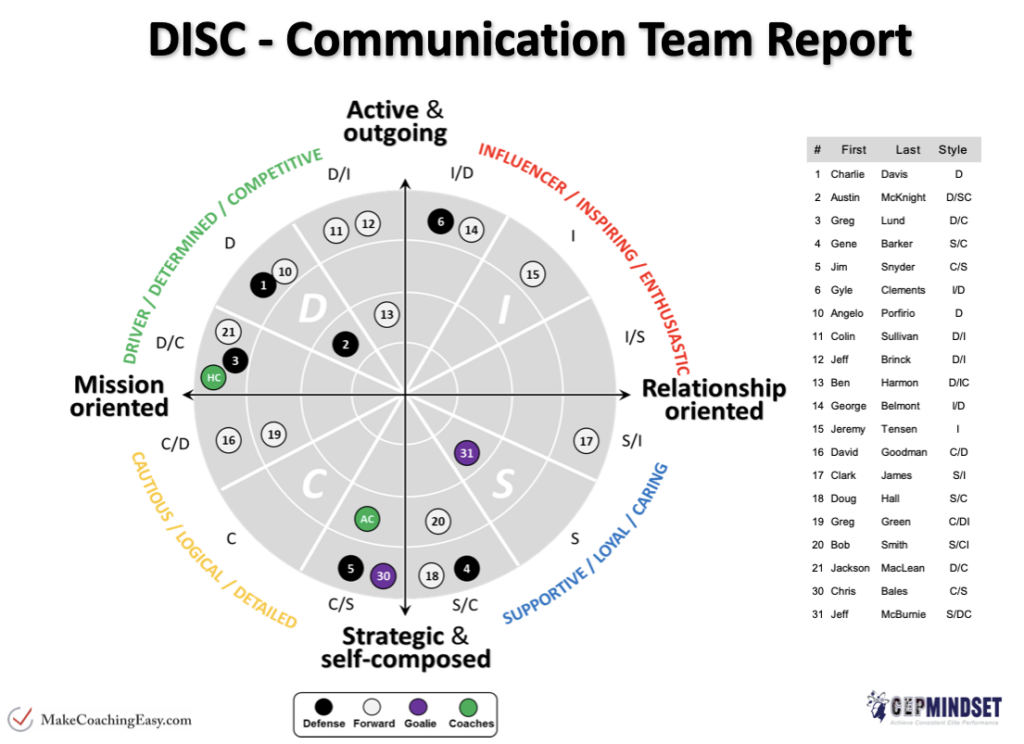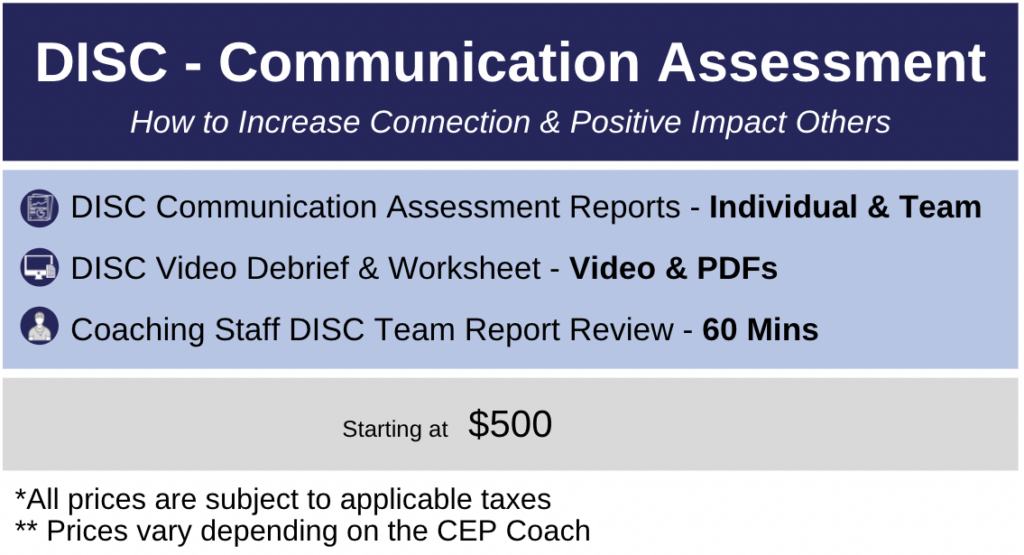 Coach Leadership Assessment
Foundation of Leadership
The most important person to lead first is yourself – 'learn to be in control amidst the chaos.' Before a coach can help their team go beyond the X's & O's, they must start with their own mindset and leadership skills. The Coach Leadership Assessment debrief provides a powerful growth opportunity for coaches.
Epitome of Leadership
It takes strength to be vulnerable, open to feedback & to hold oneself to a higher standard. The Coach Leadership Assessment involves the head coach to ask their athletes to anonymous provide them with feedback. This is the epitome of leadership because the coach is leading by example with their own mindset & leadership development.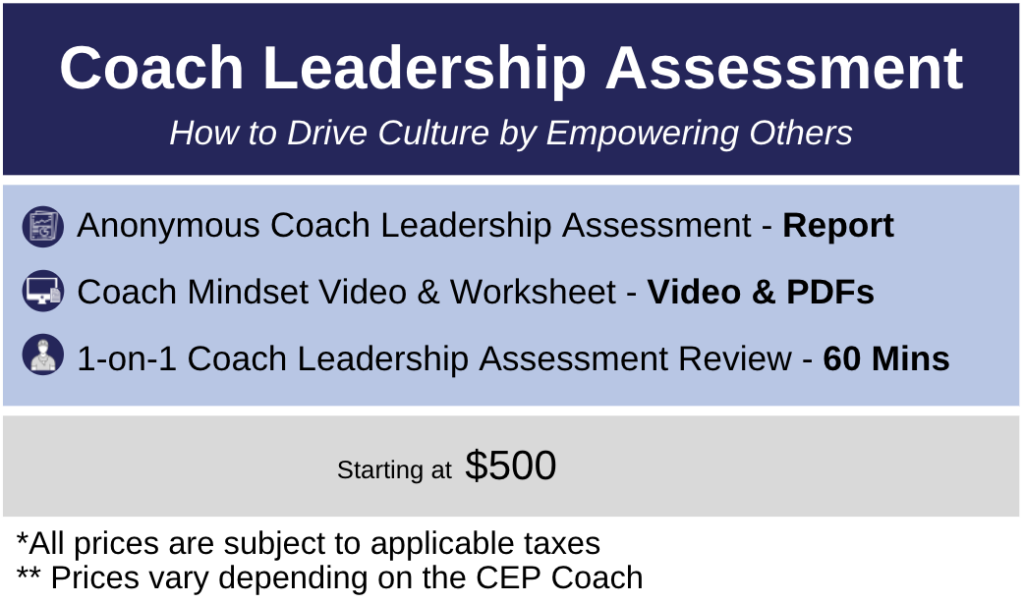 *If you are looking for a team program that has multiple team workshops and integrates all three of the mindset & leadership assessments then visit the Team Programs Page to learn more.